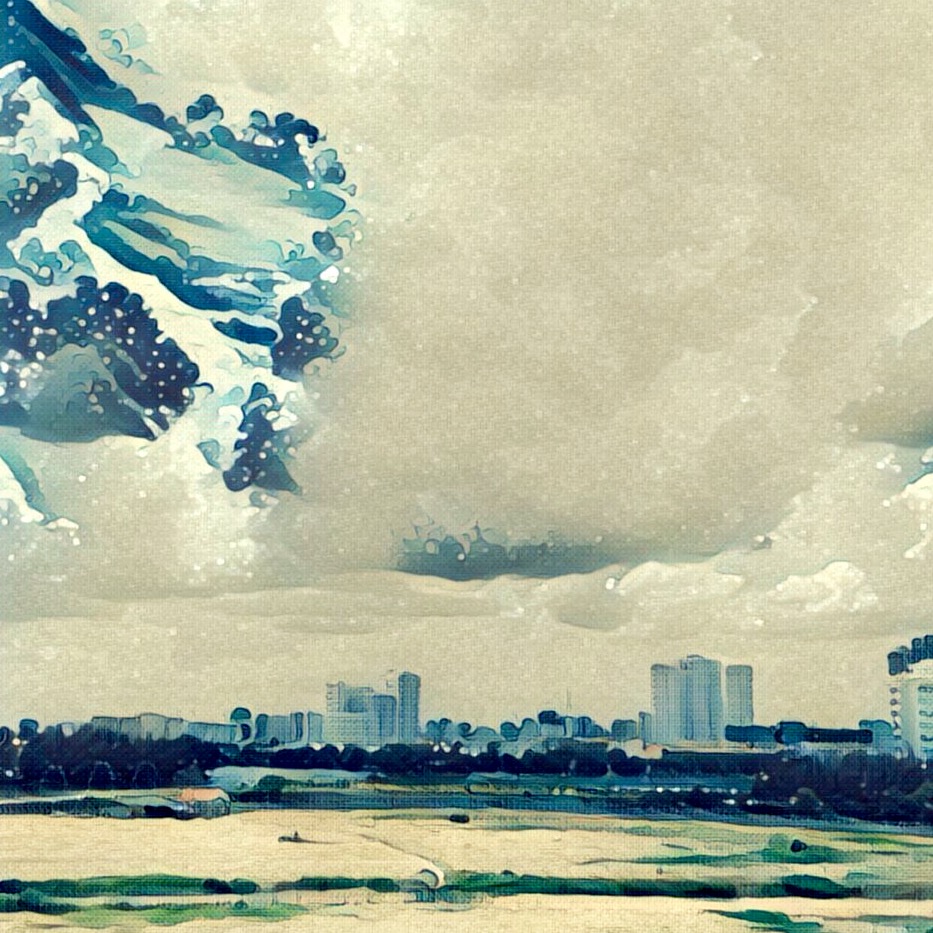 Technically, this blog is (or was) all about my desire to attempt to recreate homey favourites in a tiny, basic kitchen in Shanghai, using only what I could find around me. That was about six years ago and, honestly, a lot has changed since then.
For one, I'm in Saigon (via Canada, UK, and Hanoi).
Two, I'm married, with a lunatic toddler and an MA in progress and a very full-time job at a university.
Three, I live in an expat bubble in the suburbs. A Korean bubble, but a bubble nevertheless.
Four, I can find pretty much anything I want in this city and it's more likely than not that they'll deliver it for free.
Five, after a year and a half in Hanoi with a part-time housekeeper/nanny who was a fabulous cook, I'm really, really enjoying taking over our tiny kitchen again. In Hanoi, I barely cooked, barely baked, barely did any of the things that used to propel me into a frenzy of inspiration and creation. Hanoi was not my best era. Let's leave it at that.
Basically, my current incarnation is one where I have very little time but an unexpected burst of desire to actually get shit done and to try to do a million new things within a tiny window of available time.
I'm now cooking a lot. Seriously- a lot.
I'm experimenting with my old Shanghai standby- wok chapatis- adding grated tofu or fresh chopped herbs or roasted squash into the dough.
I'm experimenting with all manner of breads, yeasted and not. You should try my chocolate zucchini loaf sometime. You'd never know there was a ton of grated veggie in there.
I'm also working on mastering the hemispherically appropriate version of the suburban housewife special- the weeknight dish that is fast, easy and carby enough to put the toddler to sleep soon after eating.
This is what I came up with: the antidote to casseroles or spaghetti bolognese or whatever.
Crispy black pepper tofu and buckwheat noodles with sesame peanut sauce!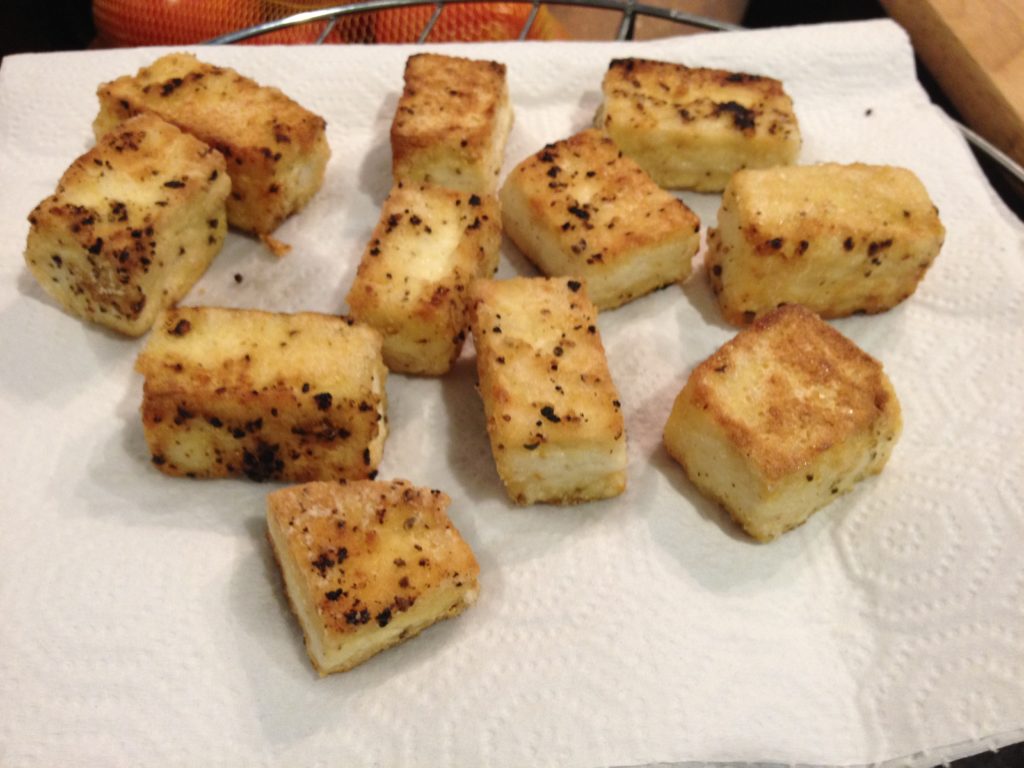 The Sauce
I start with making a biggish batch of the sauce on a Sunday afternoon. I keep it in a container in the fridge, alongside the heads of my enemies and lab experiments gone wildly wrong.
This is roughly what goes into it:
Handful of unsalted peanuts (or peanut butter if you have access to decent stuff- we don't)
A few spoonfuls of sesame seeds
Most of a head of garlic, peeled (obviously)
A thumb of trimmed/peeled fresh ginger
2 tablespoons of water for thinning
4 tablespoons of soy sauce
2 tablespoons of sesame oil
1/3 cup of rice vinegar
1 tablespoon of honey or brown sugar or Hoisin sauce (it varies)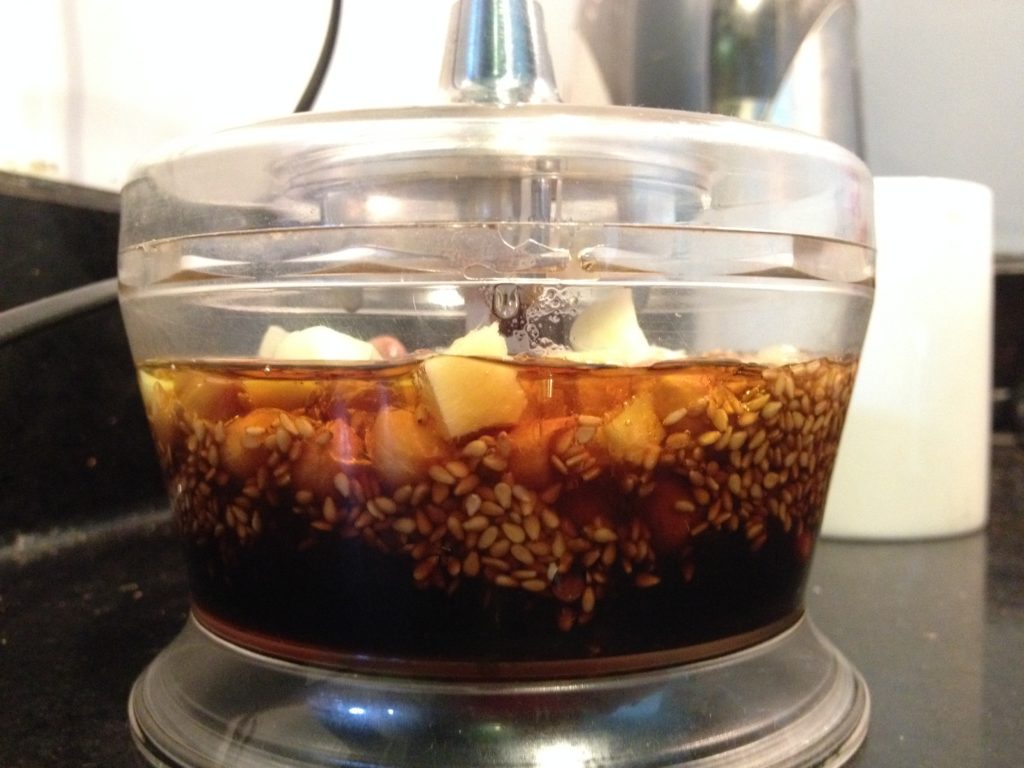 Unlike my Shanghai kitchen, my Vietnamese kitchen has a food processor, a magical Bamix that we brought over from England, so I no longer have to finely mince and blend everything tediously by hand.
Blast all of the above until it turns into something saucy.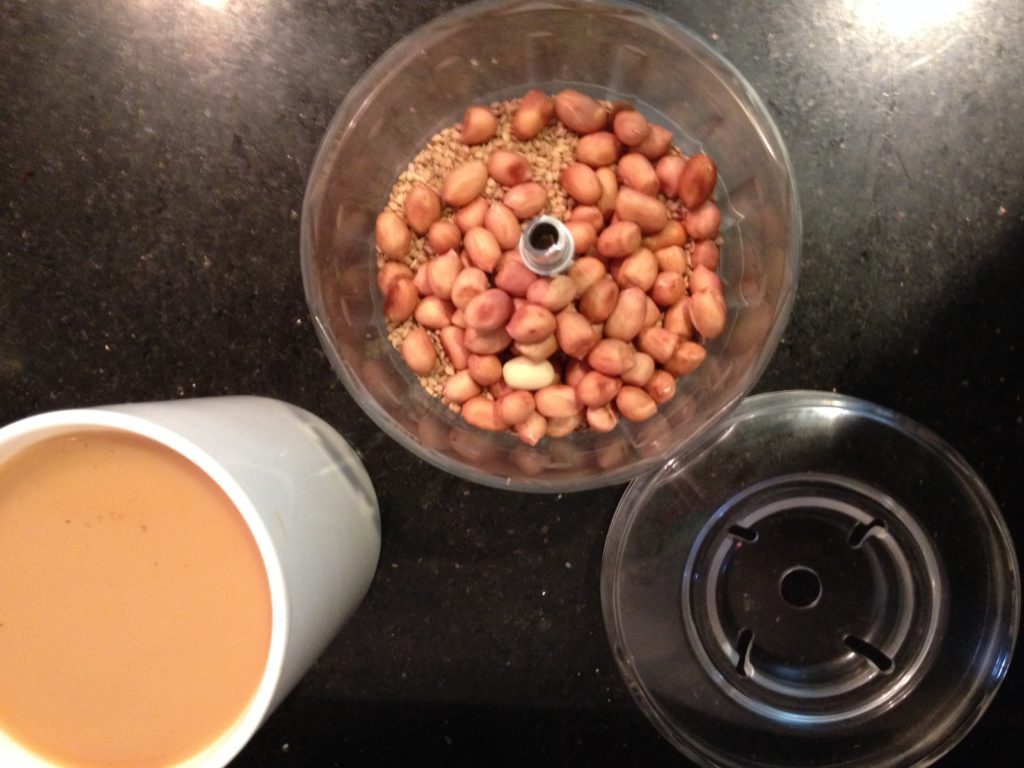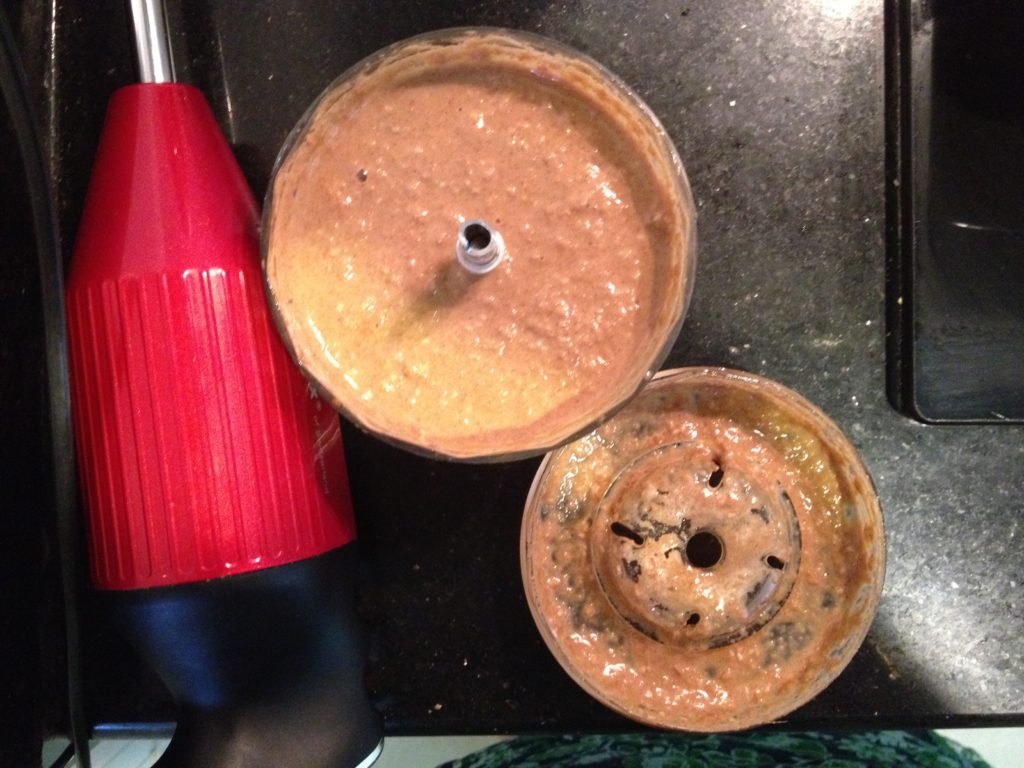 That can all be put aside until you need it.
You can add fresh chilis or chili flakes as desired- we keep the basic mix pretty mellow so our two year old can eat it. I tend to add a ton of chili flakes to my own at the table.
The Tofu
For the tofu, you need one of those 400g plastic tubs of firm tofu. Drain it in a colander in the sink for half an hour or so, just so it's easier to work with.
Cut it up into cubes or slices or whatever you fancy. I like little lego bricks, around 1cm by 2cm.
In a bowl, assemble enough cornstarch/corn flour to coat the container bottom about a centimetre deep. Grind about a tablespoon of fresh black pepper and half a tablespoon of sea salt. Bonus points if you can access the awesome Kampot peppercorns from Cambodia. You can also add a few tablespoons of sesame seeds if you like. Stir.
Throw the tofu cubes into the peppery floury mix and toss them about until lightly coated.
Get the wok out. Preheat it on a medium flame. Add some oil, a tablespoon or two, depending on how well seasoned your wok it (ours is so-so and needs more oil, generally). I like sunflower, but it doesn't really matter.
Fry the tofu cubes til crunchy and golden brown, tipping them over regularly to cook all six sides.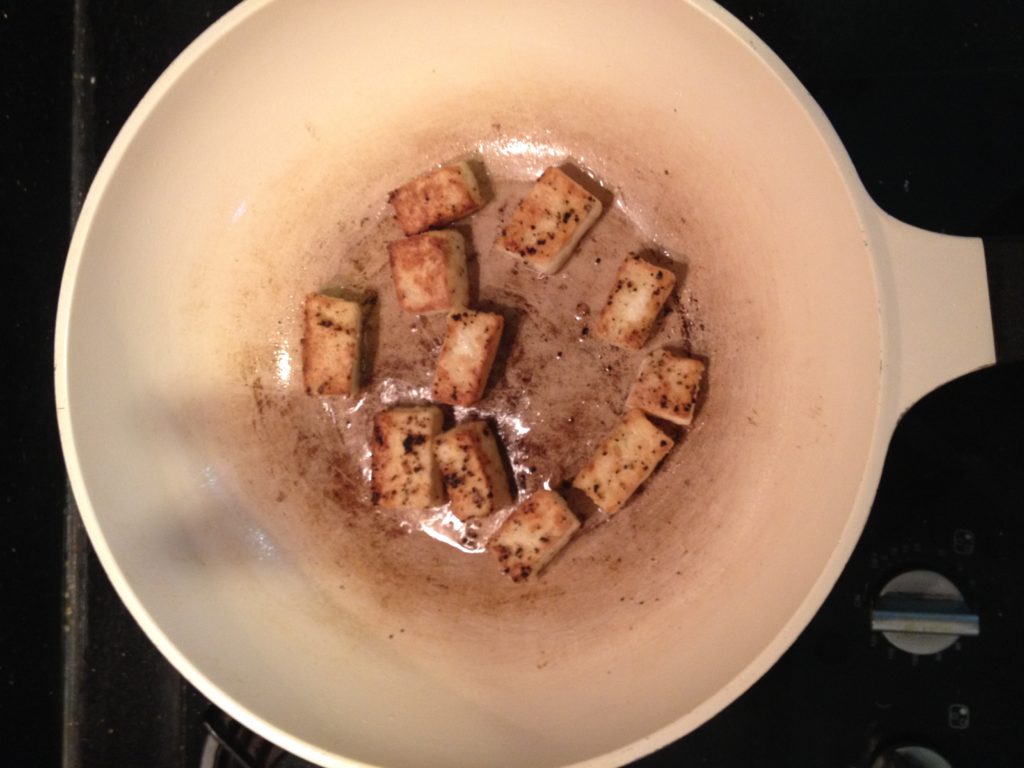 Don't crowd the pan too much. They get weird and soggy if you do. Blot the cooked ones on a paper towel.
They taste fine hot, lukewarm and cooled. They're also fine the next day, though definitely best straight from the wok.
The Noodles
I buy buckwheat noodles from the Korean market up the road. You can choose whatever you want to use. I'm sure it'll be lovely.
The Anti-Spag Bol
After draining the noodles, I throw in enough of the peanut sauce to coat the noodles but not so much that they become drippy and puddly and overly gloopy. Mix it all up. Make a lot- the mix is excellent cold the next day, straight out of the fridge.
Throw some peppery tofu cubes on top.
Add chilis as desired.
Eat.
Oh, and eat it again the next night, or for lunch, or for a snack.
It's the gift that keeps on giving.