As you may have noticed, I haven't exactly written anything here for, um, a while. Which isn't to say that I haven't been cooking- oh no. No. I've been Little Miss Cooks-A-Lot this month as my parental units are in town for the holidays and everyone needs to be fed and fed well. Their lips and digestive systems are slowly adjusting to the fact that I tend to use dozens of firecracker chillies in pretty much everything I make, except cake and cookies. Though that may change with time. Brutally hot cake could be interesting.
One of the un-chillied things I've made a number of times during my bloggy absence is a carrot cake recipe I found on Epicurious.com.  It was originally done on a whim, as I had a bag full of carrots in the fridge, bought from the veggie seller across the street. His carrots are enormous, plump and juicy.
I'd insert a rude joke here but that just seems gratuitous. I'll let you titter as you see fit.
The recipe said that a carrot makes about a cup of grated carrot, but one of his carrots made about three cups of gratings. Thus, the advent of the Mega Carrot. I can't help thinking of the Hulk, or maybe Nietzsche.
My carrot purchasing bender has reached such a crescendo that when I go to his tiny little veggie shop, which pours out onto the sidewalk, thick with greens and winter vegetable,  he automatically holds up a handful of mega-carrots. Unfortunately, I  don't always need or want more carrots so I have to politely refuse and ask to be pointed in the general direction of the onions or cilantro.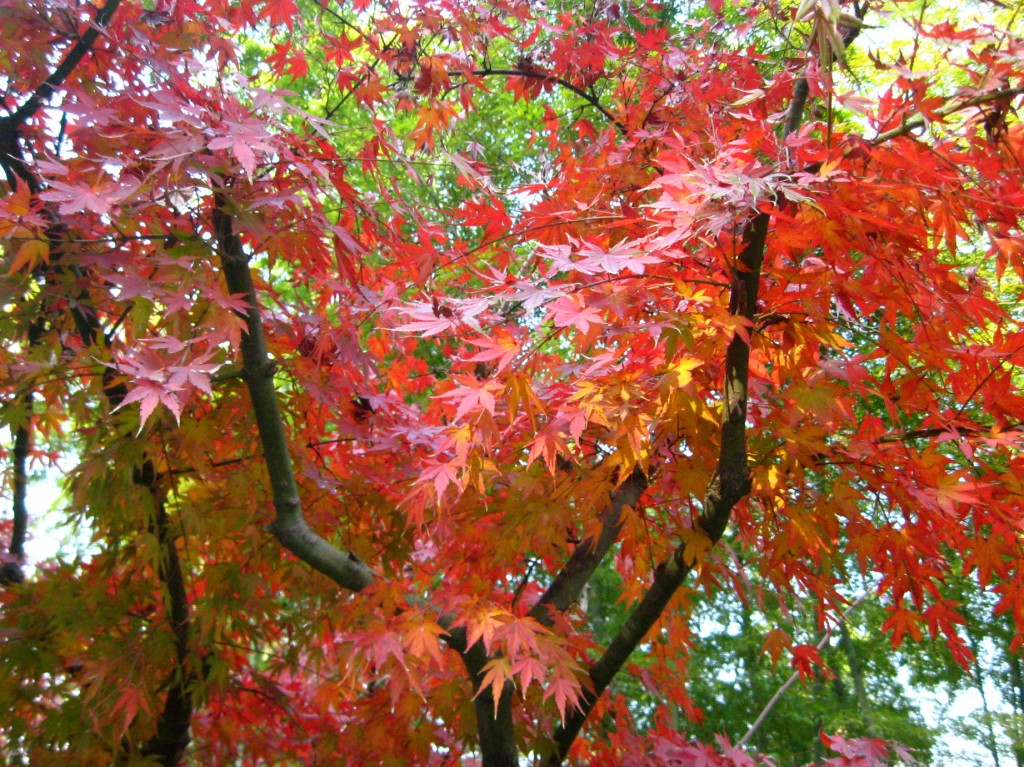 Last weekend, I dragged my poor, tired, freezing parents to Hangzhou, where I was scheduled to do a few days of work. In between grilling terrified Chinese youth about colours, holidays and hobbies, I hauled my folks around the city on painfully long, cold urban hikes on unevenly paved sidewalks, through parks thick with elderly dancers and along extremely long causeways jutting out into West Lake.
It was interesting.
China's handy that way. It may not be easy but it's generally interesting.
Did you know there's a shark restaurant in Hangzhou? I'd like to think it's a restaurant for sharks, where they can socialize with other sharks over a nice watered-down chianti, but I have a feeling it is otherwise.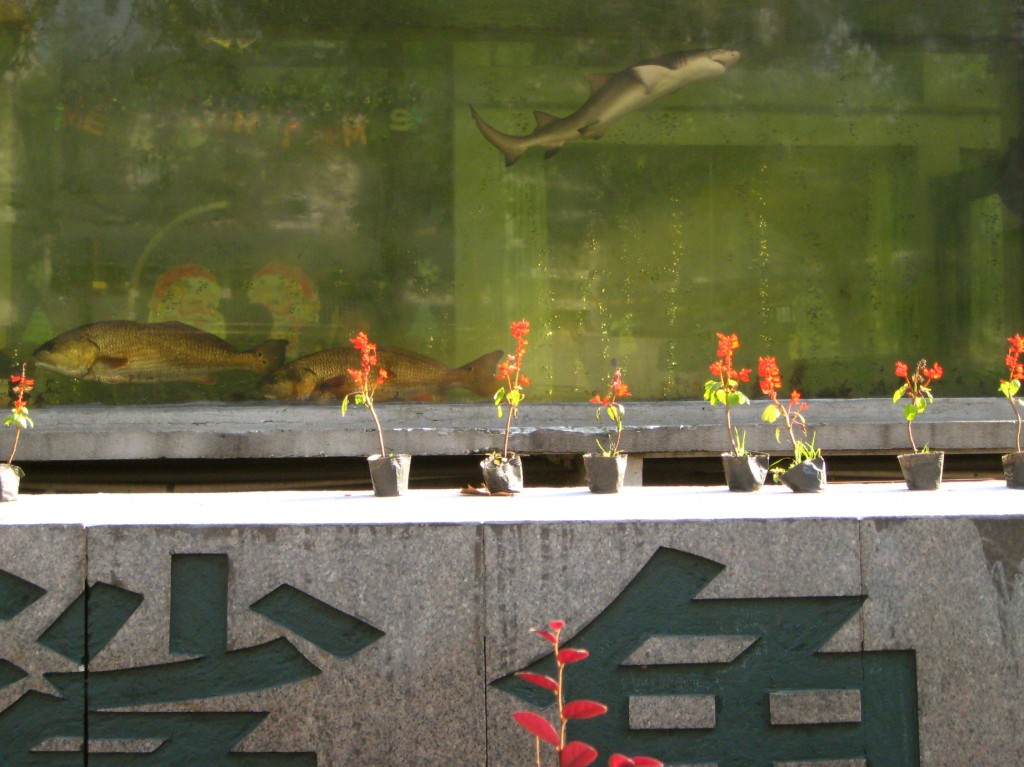 As you may recall, Hangzhou is the land of the supremely excellent hotel apples. I've come back from there several times already, armed with the means to make various apple cakes.
I had thought I'd be taking a half dozen smuggled apples back with me as I had the previous few times and that my next blog post would be apple related. Unfortunately, as we made a long weekend of it, staying three nights rather than my usual one, I discovered that those three apples that are found in the hotel room are never replenished. I ate two of mine the first night and the third the next morning. At breakfast, the usual mountain of apples had been replaced by an awkward stack of bananas and dragon fruit.
My lack of foresight haunts me now.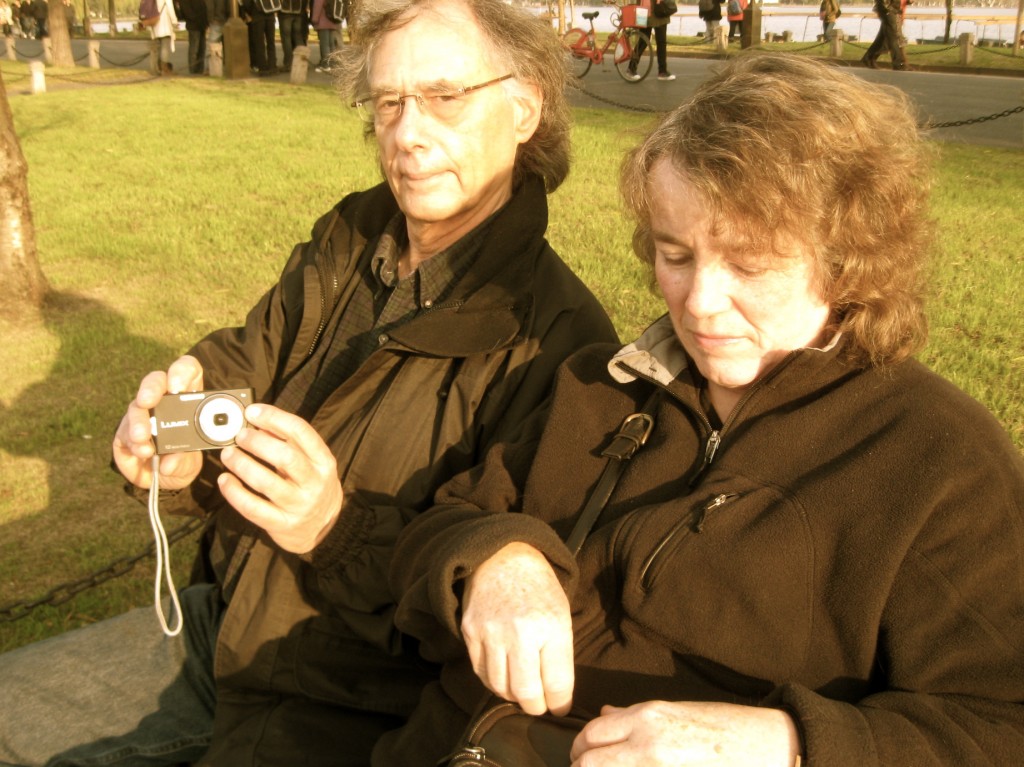 Now back from the trauma of forced marches through the business district of Hangzhou (where the hotel was, far from the scenic tourist areas I dragged them to), we are safely holed up in our Shanghai flat, getting ready for Christmas. And what could be more Christmassy than, well, a gin-laden carrot cake made from the mega carrots of a Shanghai street vendor?
As well, it's my lovely friend Oslyn's birthday today, so in addition to the regular cake, I made a side cupcake out of a small scoop of batter, cooked alongside the bigger tin.
Dual purpose festivity cake!
How awesome is that?
Let me show you how.
First, here is their recipe.
Room-temperature butter and flour for preparing pan
2/3 cup flour
1/2 cup granulated sugar
1 teaspoon baking soda
3/4 teaspoon baking powder
1 teaspoon ground cinnamon
1/4 teaspoon ground cloves
1/4 teaspoon freshly grated nutmeg
1/4 teaspoon ground allspice
1/4 teaspoon salt
1/3 cup vegetable oil, hazelnut oil, or walnut oil
2 eggs
1 cup chopped walnuts
1/2 cup chopped, drained pineapple
1 cup finely grated carrot (from about 1 large carrot)
Ch-ch-ch-changes: I don't have any nutmeg or all spice or cloves, nor walnuts, nor pineapple. I ended up throwing a full teaspoon of cinnamon in instead of the other spices. I used plain old sunflower oil. I also used ginger infused brown sugar that I found at the Jiadeli supermarket up the street. On a whim, I ended up grating two carrots just for the hell of it and it turned out fine- made about 3 cups of grated carrot this time, though the cake turned out a lot more moist than when I used just one  (I used slightly smaller ones than the original mega carrots). I added a tablespoon and a half of my vanilla steeped in gin.
Notes on oven stuff: 350°F or about 180C. I used my usual round, disposable tin-foil baking pan (which I reuse with great abandon and disregard for protocol). Bake 50 minutes or so, or about 20 if making as cupcakes. Use a middle rack.
Imma show you what to do.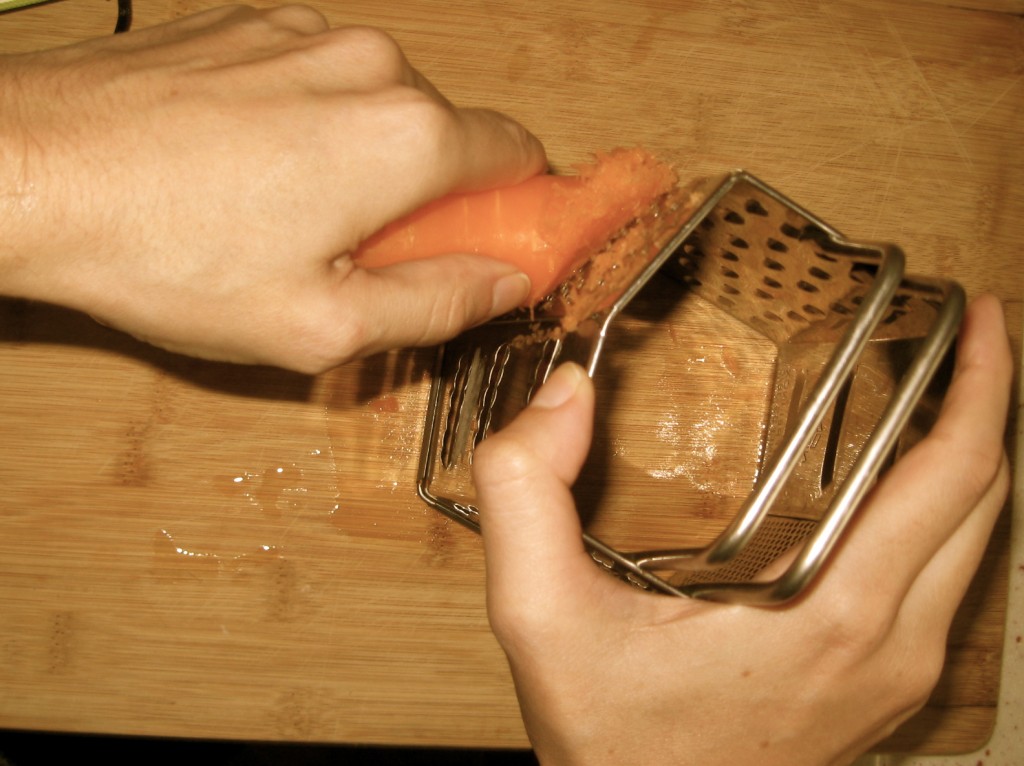 I tend to do half of the carrots finely grated and the other half slightly more coarsely. I have no good reason for it so you can do whatever strikes your fancy.
Start the cake by whisking your eggs lightly in a bowl big enough to accommodate 2 eggs, oil and sugar.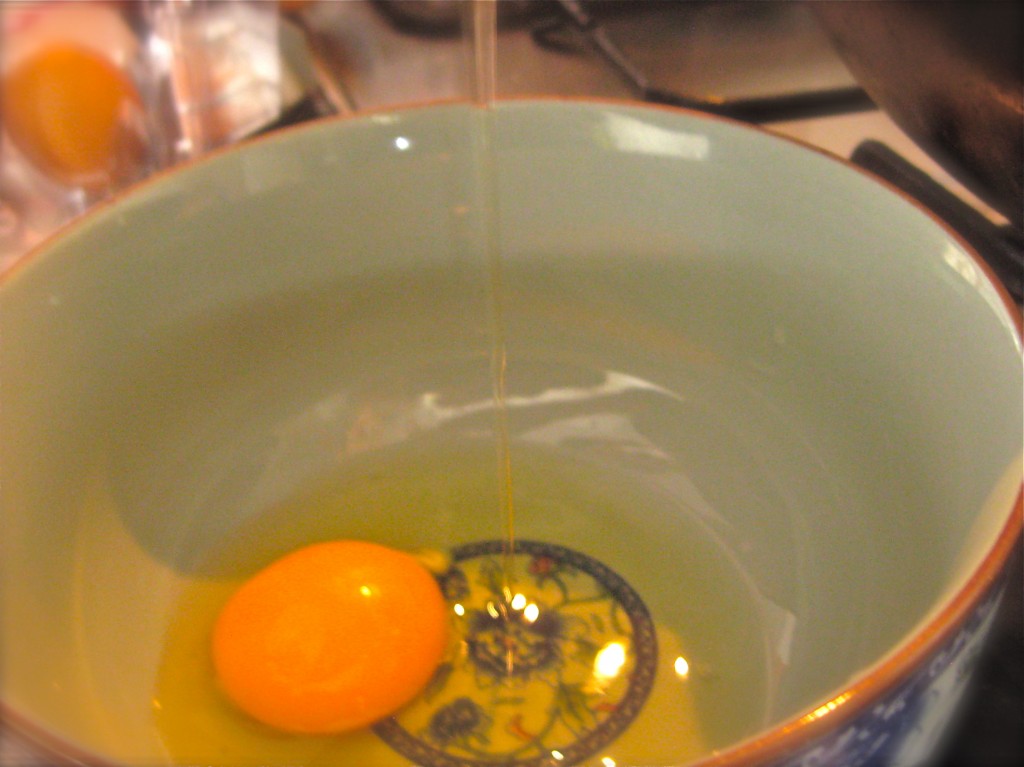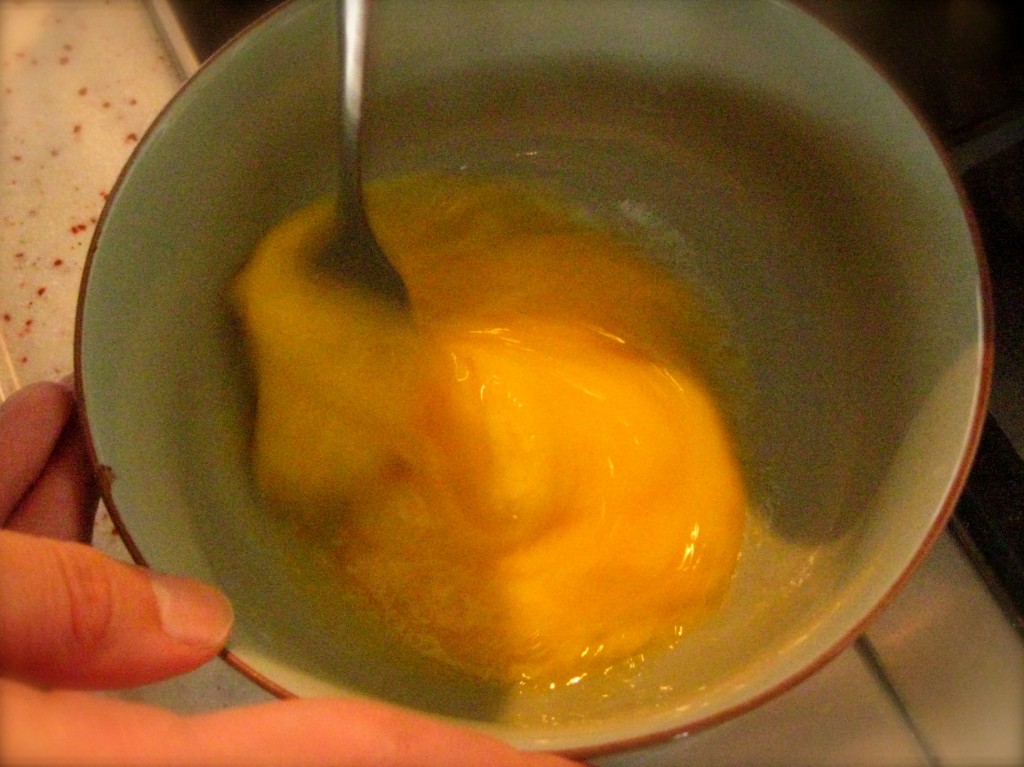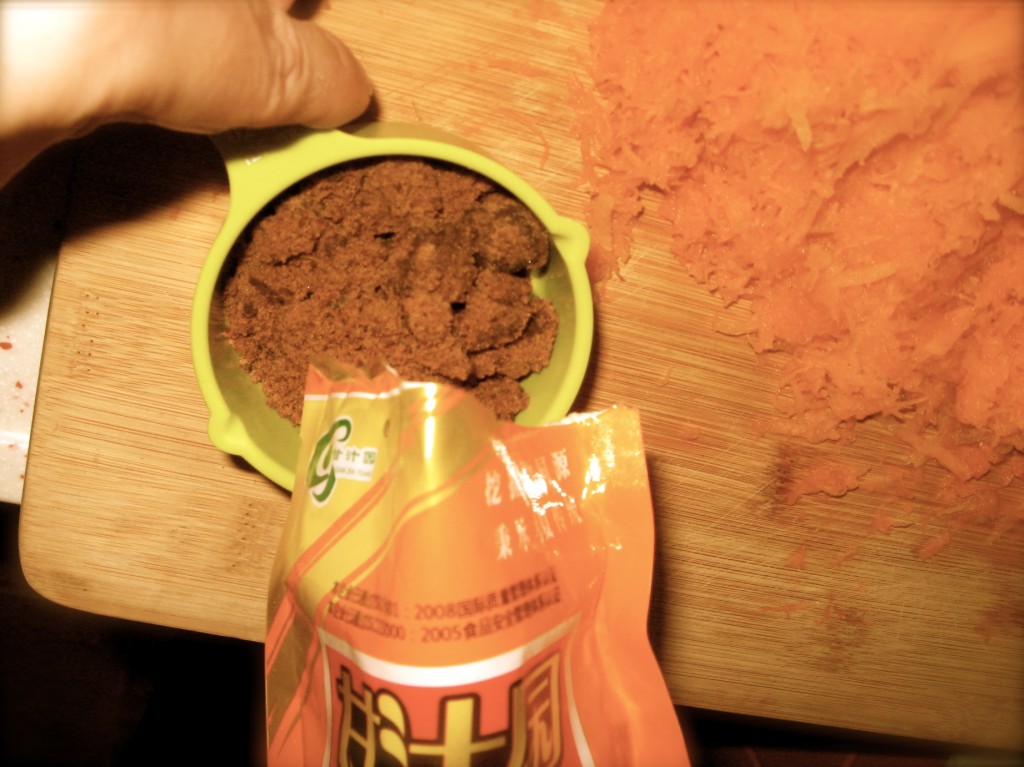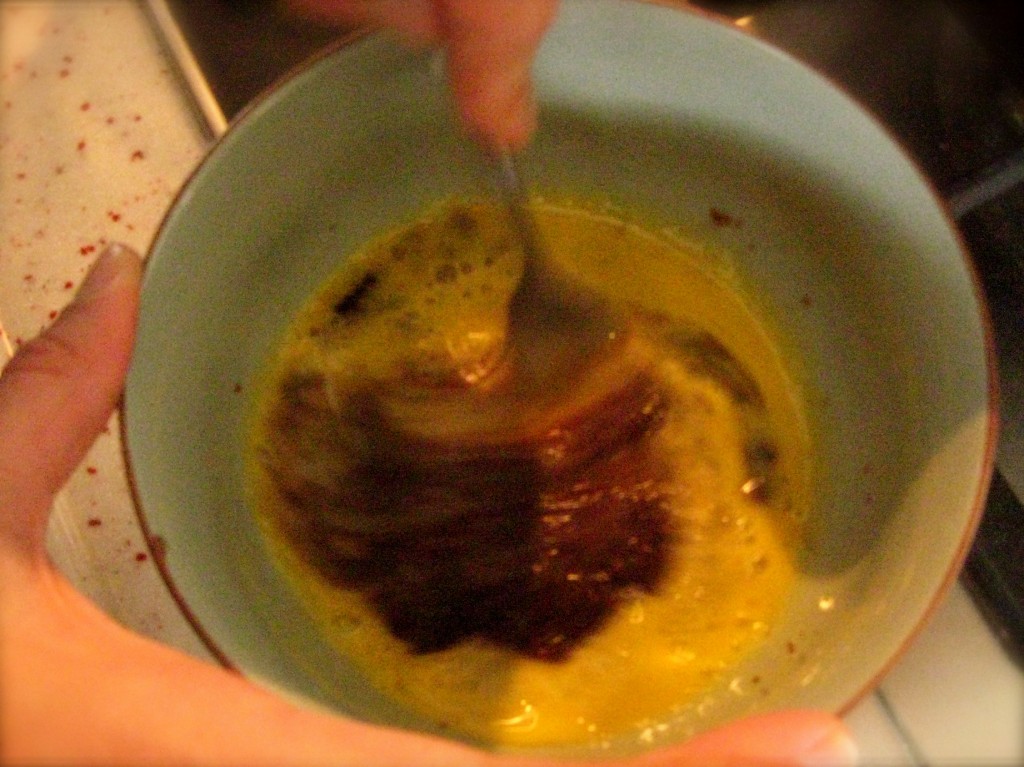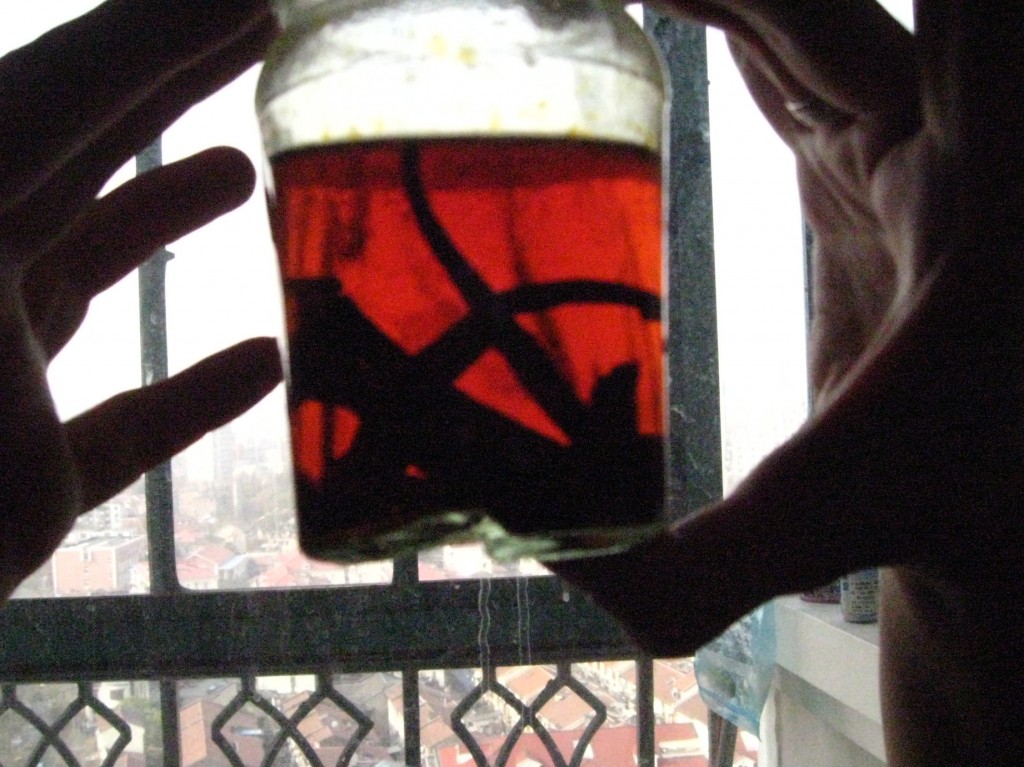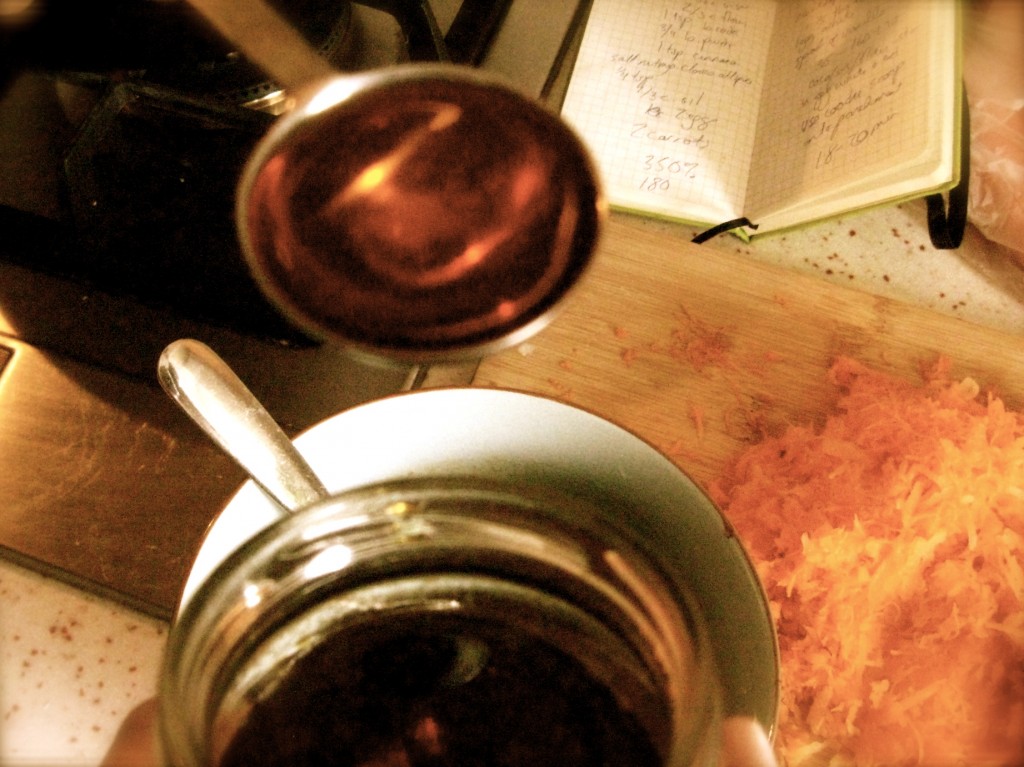 Add the oil and vanilla, de-lump the sugar with a fork if necessary (our sugar is always a mess of lumps due to the humidity here), whisk lightly and set it aside.
In the rice cooker insert (or mixing bowl, if you have something like that), dump in the flour, salt, baking soda and baking powder. Again, de-lump if needed.
Add spices.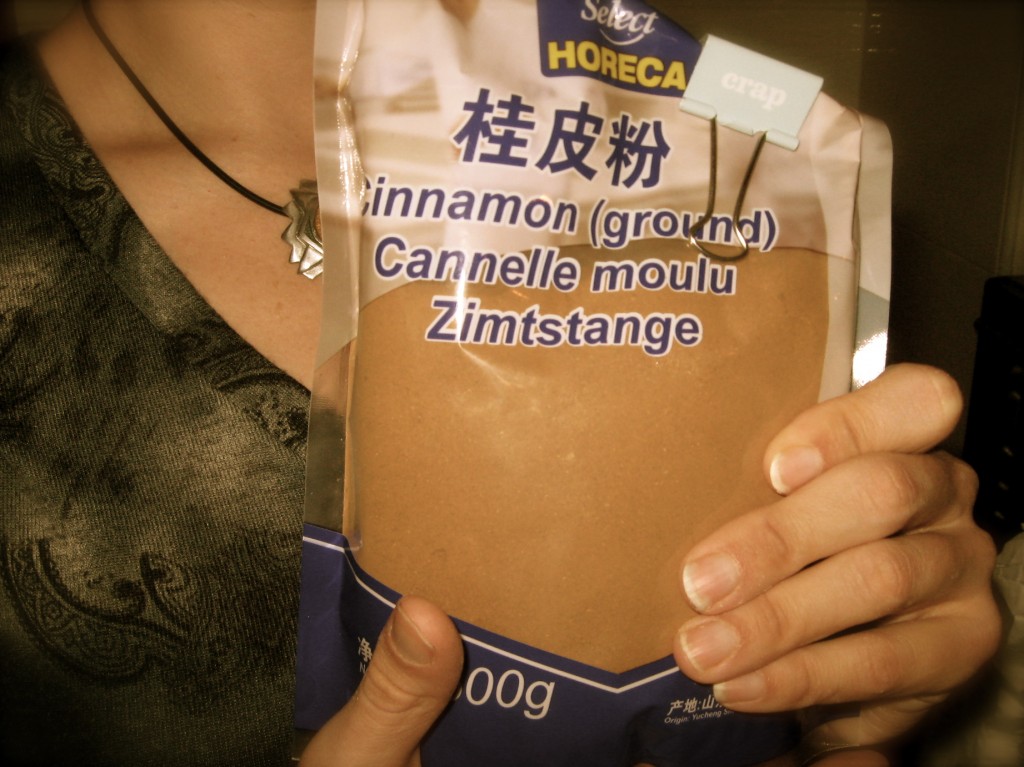 Pour the wet ingredients into the dry ingredients and gently stir them together, careful to ensure no pockets of floury dust remain.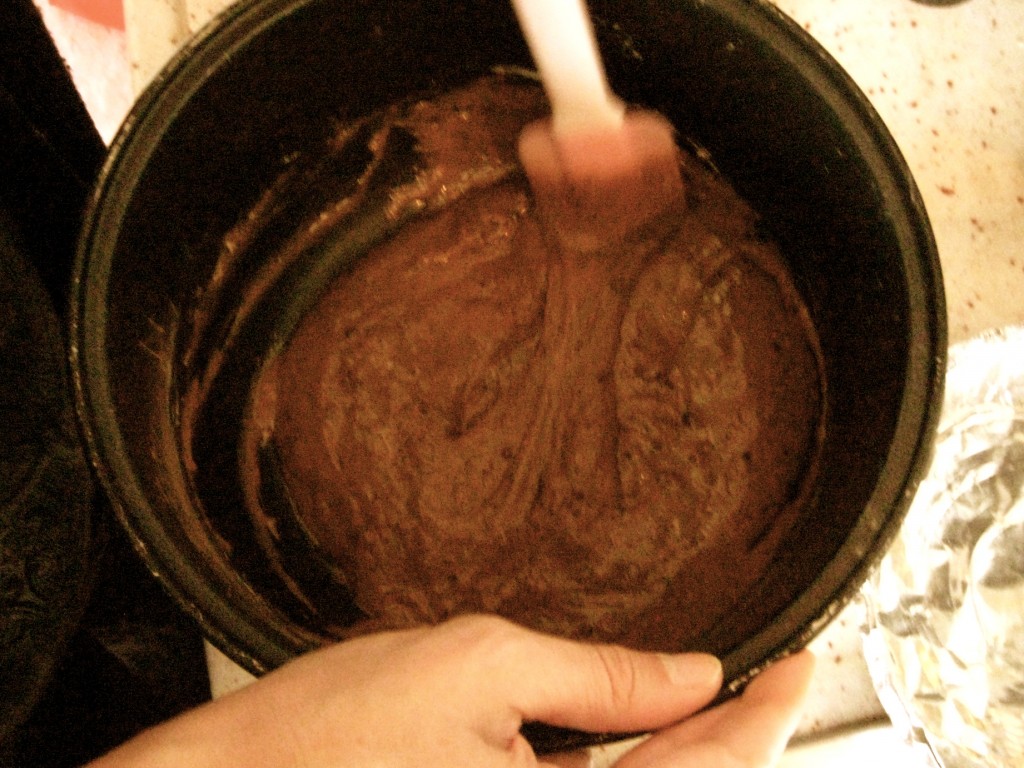 Add the grated carrots.