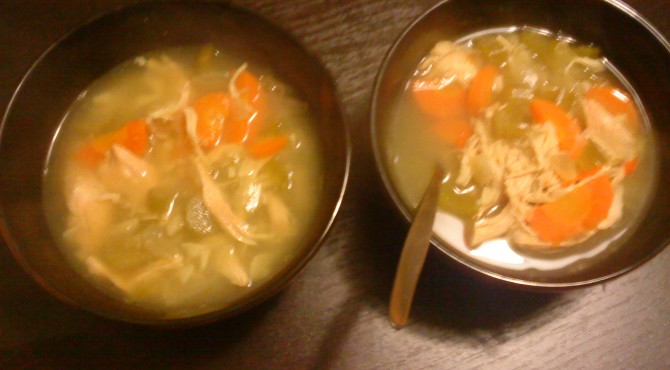 This was originally going to be my ode to caldo xochitl, the soup I first had in a tiny little cafe in San Cristobal de las Casas about 3 years ago. I should note that thereafter, I had it again in a few dozen more cafes in Mexico and then again in Nicaragua. It revolutionized the concept of chicken noodle soup for me.
Some versions of it had vermicelli in them, others had pieces of leftover boiled potato. Some were spicier, with wrinkly chipotle peppers to be found floating lopsidedly in the broth. Some were very delicately flavoured. Some had shredded chicken while others sliced it. Some were vegetarian, focusing on starchy squares of orange and yellow gourds. The thing that remained constant was that you added fresh, raw ingredients at the end: minced chilies, pieces of avocado, freshly squeezed lime juice, salsa fresca, vinegared onion, cilantro. It made for a wonderful contrast.
We have been making this at home here in Shanghai since we arrived- it's super fast to throw together after a long day in the educational salt mines and it's great for using up leftovers: a bit of spud here, some chicken there, a quarter of an onion, a fistful of cilantro, etc.
Unfortunately, that's not what this post turned into. (more…)