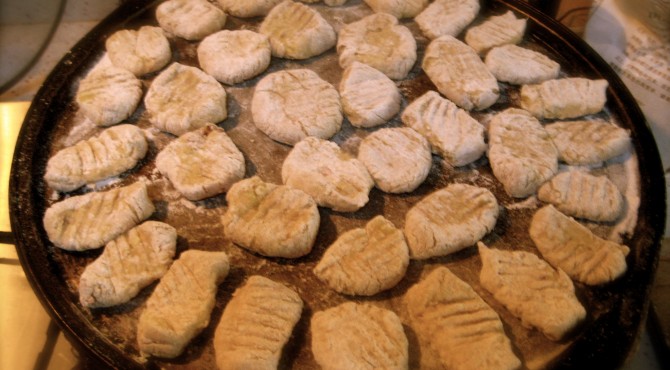 I'm in the middle of a personal dilemma of sorts this week. I've been feeling extraordinarily exhausted and unmotivated, craving hibernation and inactivity and solitude as much as possible. However, my inner cheerleader (damn her!) has been trying her best to get me out of bed, out of the flat, doing something, anything.
I kind of hate her.
One of the results of this has been an awful lot of cooking going on.  Elaborate, multi-part recipes that take up most of the afternoon. Heavy, fragrant autumnal dishes that leave me feeling even more lazy and tired and unmotivated after eating them.
But so very, very yummy.
I'll be extraordinarily fat by the time winter rolls around, at this rate.
This morning Doug asked me if we could do pesto pasta with chicken for dinner. I said sure. No problem.
Now, if I was sane I'd probably pop down to the import shop and buy a little jar of pesto and a box of pasta and a packet of chicken bosoms.  Prep time would be, um, maybe twenty minutes, including the time it takes to bring the water to a boil.
Did I do that?
No.
Let me show you what I did, and after you see what I did, I want you to imagine how insanely tired I feel now. (more…)