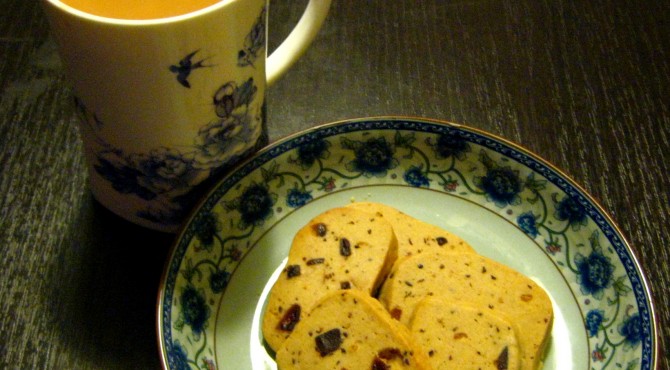 I'm not, as Bill Medley and Jennifer Warnes once insisted, having the time of my life.  Aside from the absence of Patrick Swayze, things here are a bit topsy turvy.
We just got word that our landlord will be selling the flat in June so the hunt for our fourth flat in three years must begin soon if we want to find anything decent. I'm not in the mood to move. In fact, the cold greyness of March is insisting that I stay inside and drink tea and eat cupcakes. Alas, I have work to do outside and there are no cupcakes to be found. Hibernation must wait.
After moping around the flat today, wrapped up in thick sweaters and felted watermelon slippers, swearing at the spinning rainbow wheel of death on my laptop (the Great Firewall has kicked it up a notch and the internet was practically non existant, with no proxy ports connecting), I decided I needed comforting.
However, I didn't want to make a whole cake or a big batch of anything because I'd just have to eat it all. That wasn't what I wanted. I wanted…just one or two. Of whatever. But you can't bake a batch of, say, three cookies. It just doesn't work.
Unless, of course, you regress to childhood and remember the sort of cookies that grandmothers baked. You know, the kind that the freaking Pillsbury Doughboy co-opted and corporatized. Icebox cookies. Freezer cookies. The thaw-n-slice cookies.
You make a batch, divide it into dough logs, wrap them up individually and freeze them for later. When you need a micro batch of cookies, you just take out a log, let it thaw 15 minutes or so, slice them and bake them. Easy peasy. (more…)