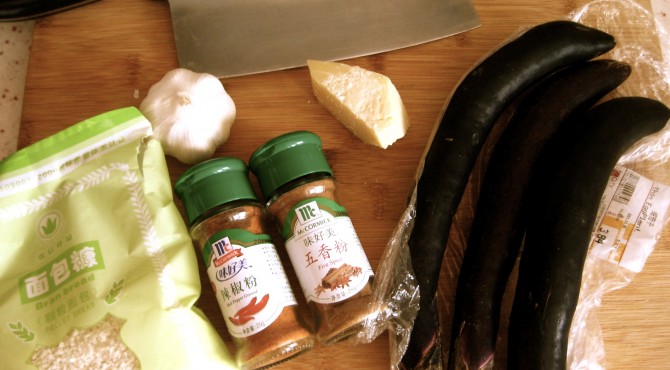 I should be trying to sleep right now. It's nearly 10pm and I have an 8am train to catch tomorrow morning, whisking me off to the glittering metropolis of Hefei, the esteemed capital city of Anhui province which is about four hours away. A weekend of work awaits me there. The first time I went there about two years ago, there were hay bales on the train platform and rusty motorized tricycle taxis waiting outside the station.
With this in mind, I'm going to keep this one brief, to tide you over until I come back Sunday night.
First of all, I'm famous! Well, semi-famous. Famous in Shanghai, if anyone bothers to read the Dining Out section of Shanghai Talk magazine.  After barely two months of existence, Wok With Me, Baby  was inexplicably chosen to be featured alongside the highly esteemed Life On Nanchang Lu in a glossy monthly that's actually worth reading for the articles (really!).
Look! I'm the one right there in the middle!
But enough about me. You need something to eat while I'm away for the weekend doing unmentionable things in Hefei. I'm going to show you something that's really really easy and really versatile.
Can I call it Eggplant Parmesan if the parmesan is optional and it contains Sichuan peppercorns and 5 Spice powder? I'm open minded if you are. Let me show you what I've made three nights in a row to go alongside dinner (Chinese tacos! Using Lady Noodle dough tortillas!). They're that good. (more…)