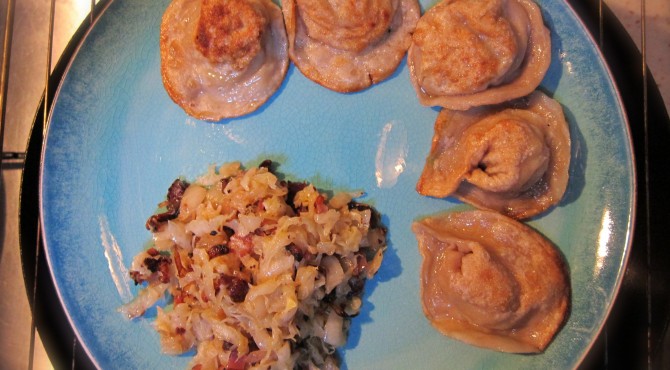 You know what we have a lot of in Shanghai in mid-winter (aside from rain, rain, zero visibility, unheated buildings and, er, rain)?  Cabbages. We have a lot of cabbages. All sorts of cabbages.
Aside from the usual assortment of sturdy greens, turnips, radishes, leeks and potatoes (both sweet and regular), our sidewalk veggie vendors have stacks of huge cabbages filling up their tiny little shops.
Until now, I had pretty much just stuck to using the elegant, pale savoy-esque cabbage in our soups, where it melts down to nearly nothing and doesn't make the house smell like death. You can stuff most of a cabbage the size of a small baby into a crock pot full of chicken soup and a few hours later no one will ever know it was there. It's that subtle. It's like a Brassicaceae ninja.
After a few months of covert cabbage action, I decided I wanted to do something with a little more flair, a little more (dare I say it, for such a flatus-friendly vegetable?) oomph.
I decided to go on a fermentation bender. I decided to make sauerkraut. After all, the possibilities are endless with a reliable choucroute stash!
Reuben sandwiches, possibly improvised with Hunan smoked beef and some toaster oven focaccia!
Faux'rogies, the bastardized Polish/Ukrainian staple, made with Xinjiang noodle dough and stuffed with wok paneer, mashed potatoes, minced sauerkraut!
Sauteed sauerkraut with bacon and onions on the side of absolutely everything!
This enthusiasm is the reason why my lovely crock pot has been out of commission for about two weeks now, stuffed as it is with a vast quantity of sliced cabbage, fermenting in its own brine. (more…)