Chúc mừng năm mới, y'all!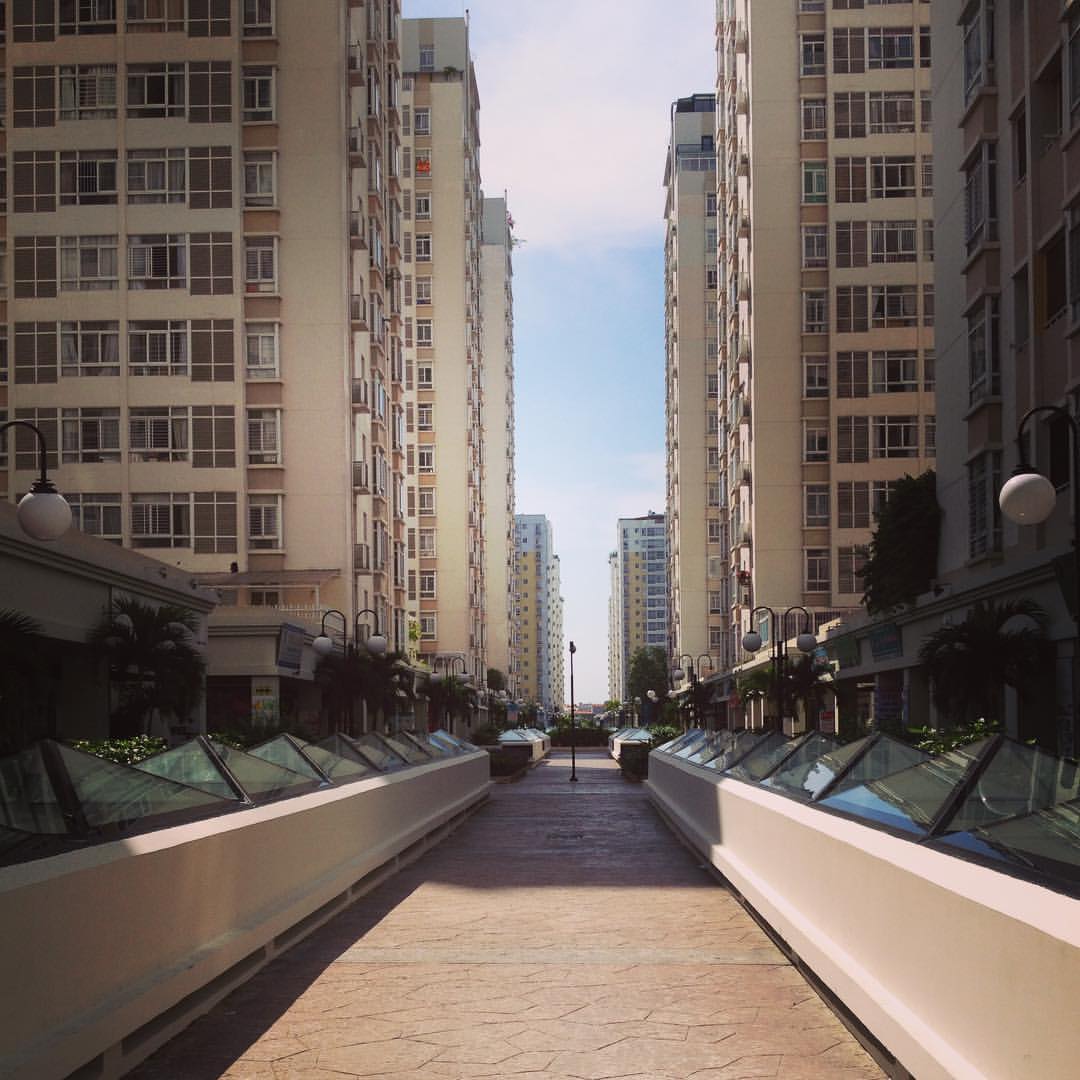 Today is the blissfully silent, empty first day of Tet and Saigon has emptied out and shut down almost completely, with the ever-banging construction sites falling silent and the manic roads looking pleasingly post-Apocalyptic. Pollution levels have dropped from Hazardous to Mildly Dangerous and the skies are blue.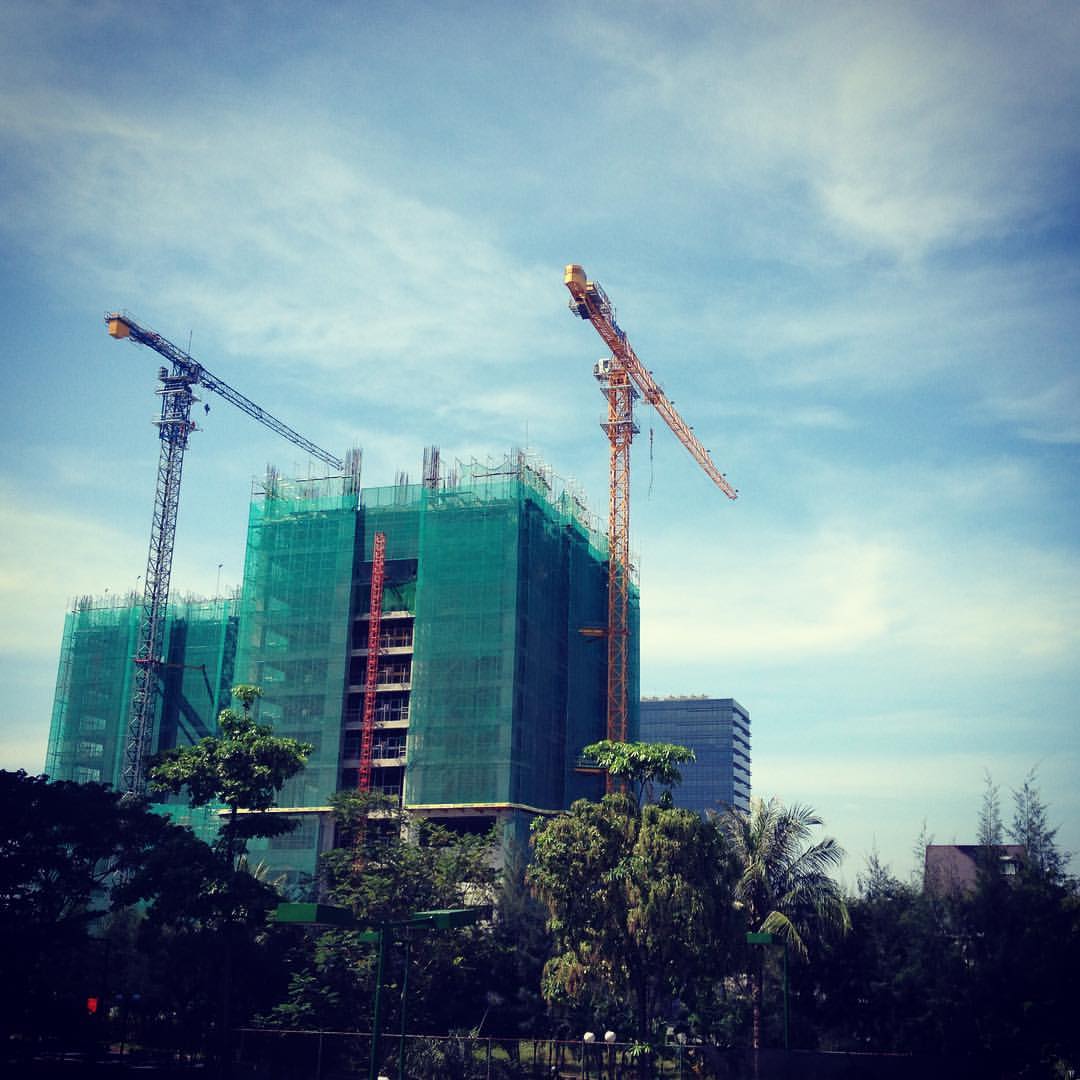 Lunar New Year in urban Vietnam, as it was back in Shanghai, is a brief but lovely respite from the relentless relentlessness of this corner of the world.  After the 24+ hours of endless fireworks (and ensuing housefires) had abated, Shanghai always resembled a movie set post-rapture city, devoid of people, bikes, cars, crowds, noise. It was the best time of the year to be in town, off work, with a pantry (er, shelf) fully stocked and a freezer full of dumplings.
Here in Vietnam, everything will be shuttered between the 26th of January and 2nd of February, approximately, and every Nguyen, Uyen and Phuong will be back in their hometown (or a beach in Thailand, finances and family permitting) doing Tet things with family, extended family, and extended-extended family.
We went away to Mui Ne, about 4 hours away from Saigon by car, for a week before Tet, after having the peculiar experience of going on holiday to Vung Tau last year and discovering that although it's a beachy tourist town, it still shuts down for the holidays. Even our hotel's little restaurant locked its doors. No breakfast for the foreigners. Or lunch. Or dinner.  We learned our lesson and preemptively avoided the Tet Ghost World. Instead, this year we ended up in the wild West of crumbling, fishy Mui Ne (home of many ordorous fish sauce manufacturers!), surrounded by nihilistic Russians and fast-buck locals trying to make their last few Dong before the holidays.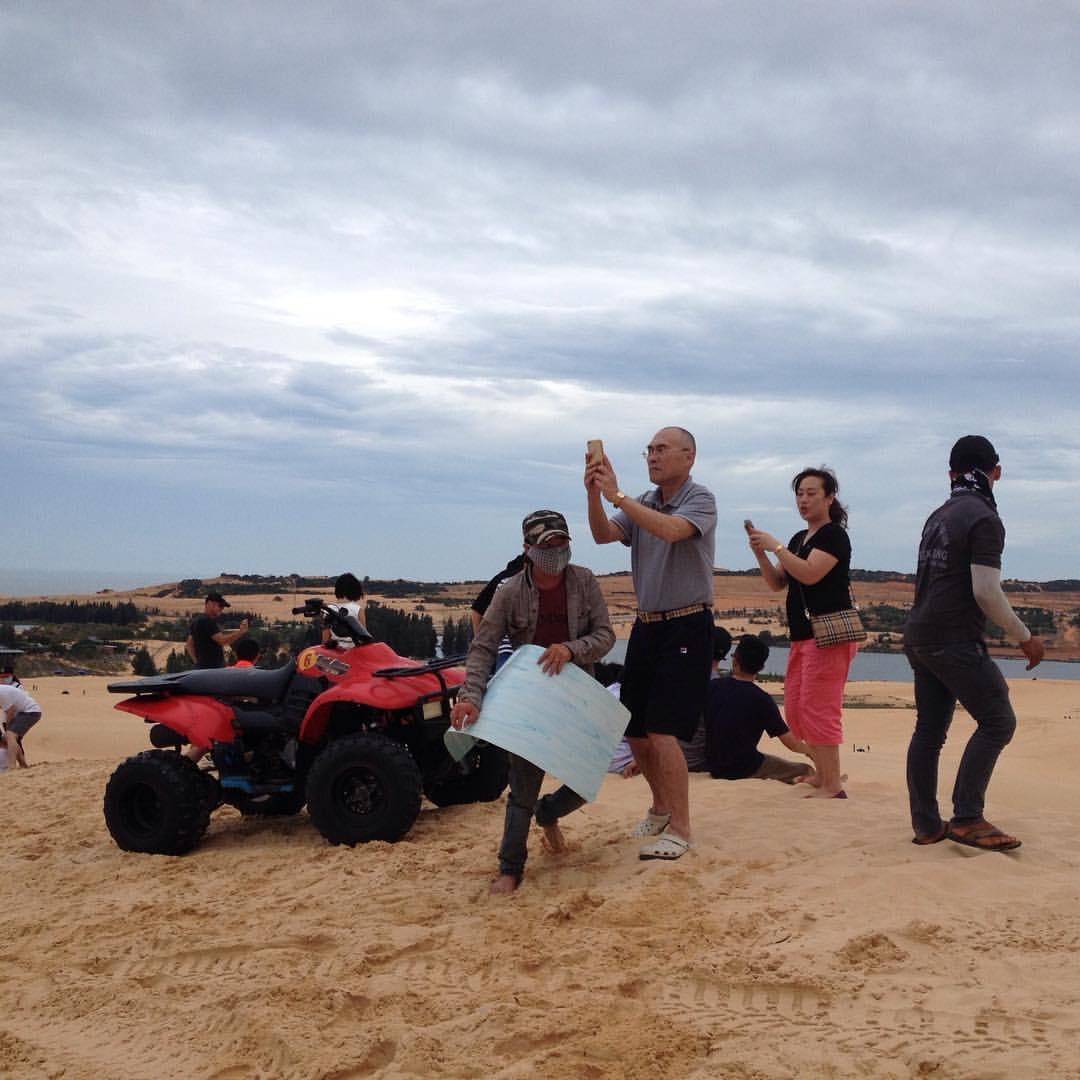 I'm very happy to be home now, amidst the echoingly empty towers of District 7, with another ten days left before work resumes.
I have time to bake!
Today, I made chocolate marshmallow brownies. Yes, brownies. With marshmallows. And no, I didn't make the mallows from scratch (that's still in my drafts folder from 2012- seriously- the backlog here is ridiculous). I made this one from a mix.
Yes. Me. A mix maker.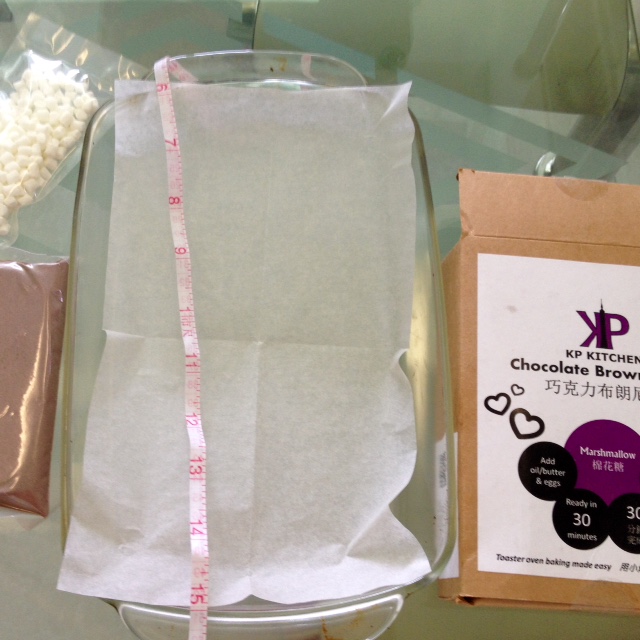 However, this is different. We're not talking Betty Crocker bullshit here.
This mix was a Christmas present from friends of ours from back in Shanghai, the fab, culinarily minded ones who inherited my vast spice collection and pasta maker when we left China back in 2013. They're in Taipei now, and instead of teaching, one of them has branched out into the land of Doing Your Own Thing and has started up a business teaching people how to bake in tiny kitchens with tiny toaster ovens, with handy mixes to get them started.
Which is, I must say, fab.
So I made the brownies today. K is for Karen and P is for Patrick and they're really good at this sort of thing. This is their website.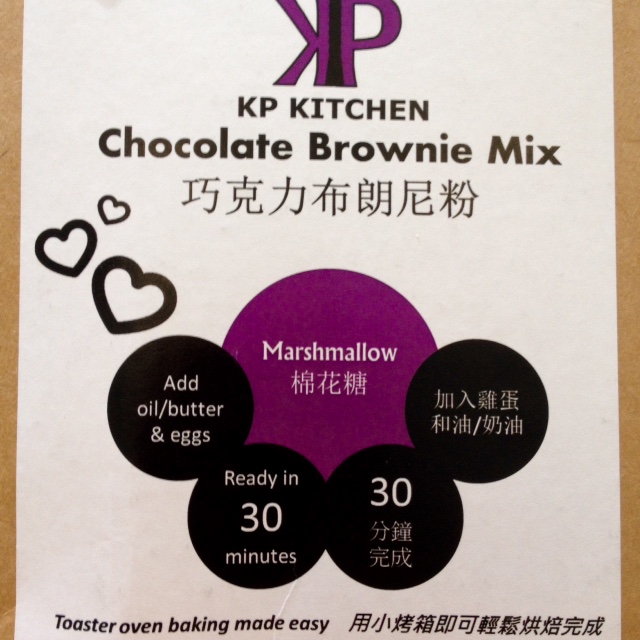 Normally, I do everything the long, laborious, hard way- using weird, rough flours (on atta bender these days, as our choices here are limited to Vietnamese super-white micro-sachets of super-fine bleached nonsense or, well, imported 5kg bags of Indian atta flour), cakey and wet and dark Korean sugar, and all sorts of experimental fats and fat alternatives (yogurt and yam mash!). I like lots of mashing and kneading and fermenting. Things taste, um, wholesome and unique.
These brownies? They have marshmallows!!!
Here's how you make them: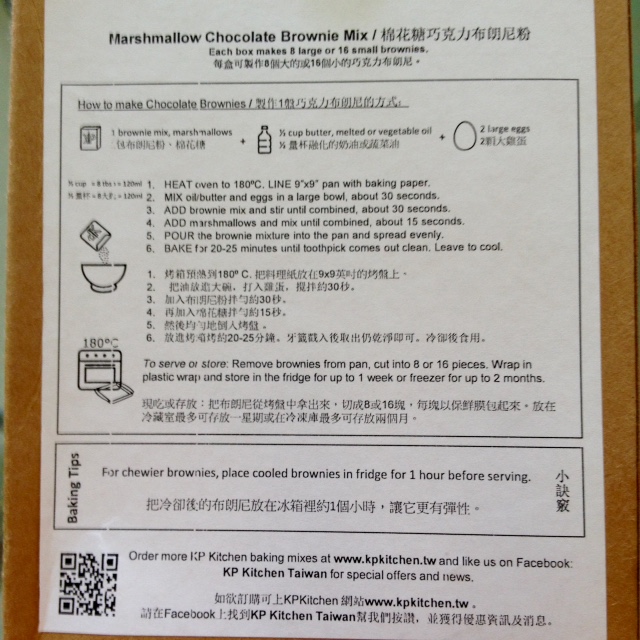 Luckily, we had stocked up on eggs and oil before Saigon closed its doors.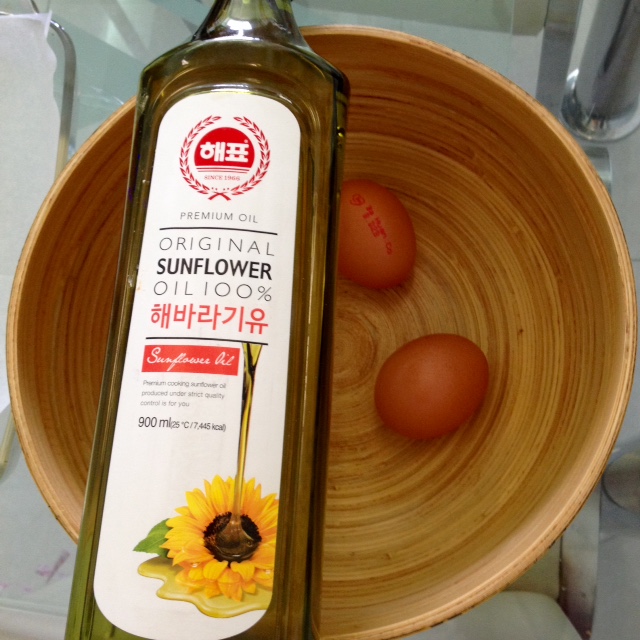 And within minutes I had this: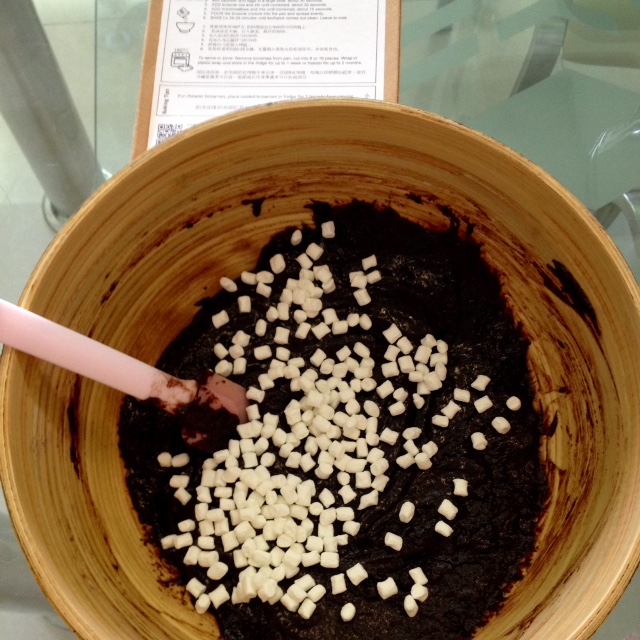 And then this: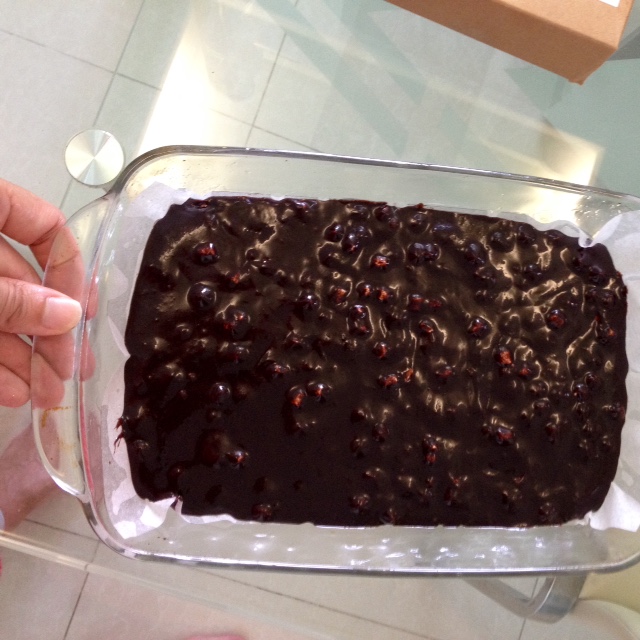 And then this: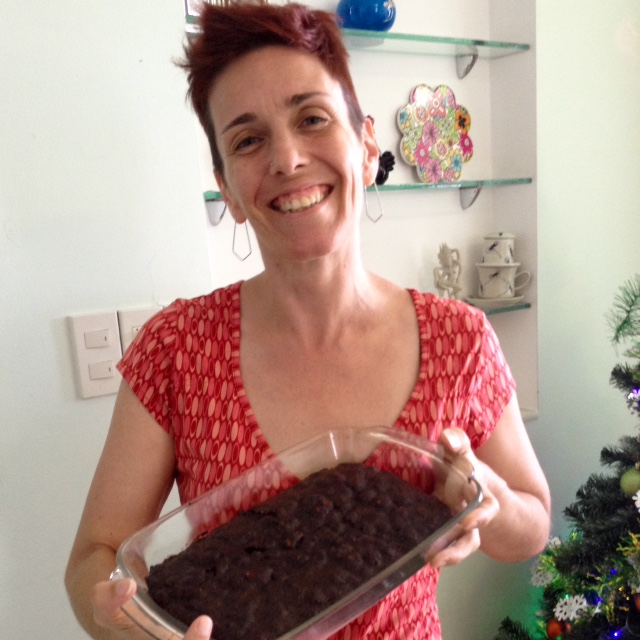 Yay, brownies with marshmallows!
Thanks, Karen and Patrick! I'll be making your mulled wine and refrigerator pickles next.
XX