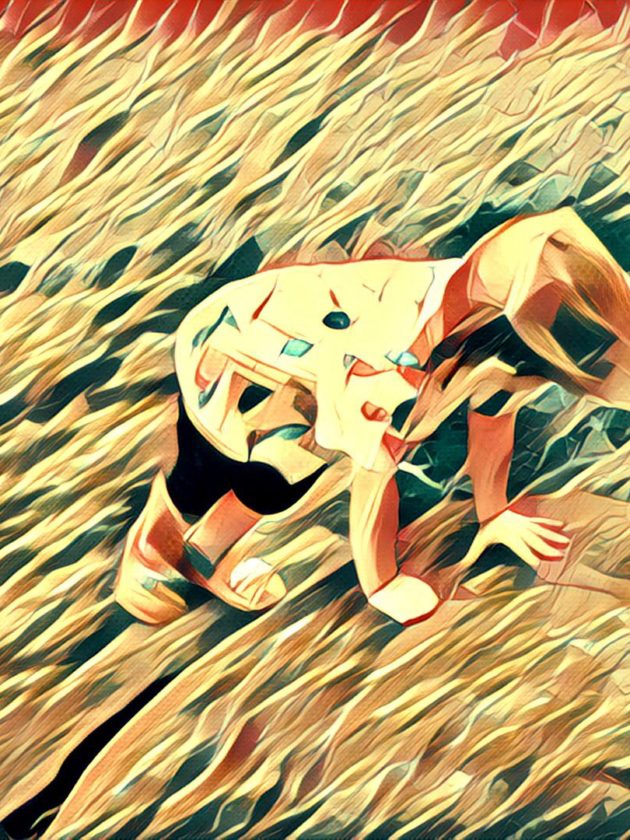 This post has been open in my tabs for nearly half a year. Seriously. It's that bad.
This little sleepy southern corner of Saigon is the new land of the lotus eaters, with watermelon juice and pho replacing the druggy lôtos. The year is halved into hot and very dry and hottish and very wet, and the months seem to bleed into each other, with August feeling much like November, feeling much like April. The main difference demarcating the seasons is the fact that between August and October you are likely to be riding your little motorbike home through rivers up past your knees. Choppy waters on the highway.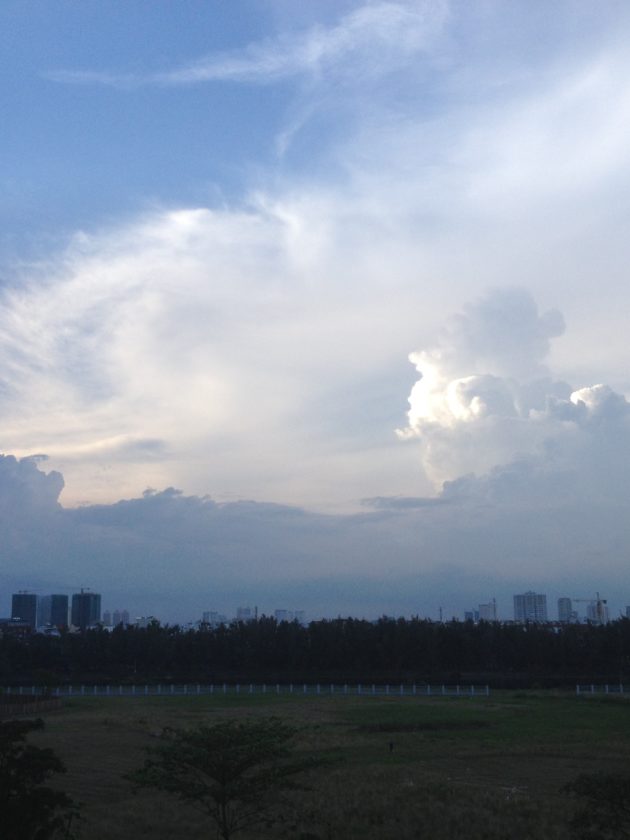 It's November now. Blue skies, puffy clouds, returned heat after the rainy season. I have no idea how we got here (it could be August, for all I know) or why I still haven't posted this recipe. It's very good. It's very easy. I found everything I needed in the little supermarket down the road.  Saigon presents so few culinary challenges that I seem to be failing to rise to the occasion, unlike in Shanghai when I was constantly trying to figure out how to work around the supply system.
I'm off sick from work today. It feels like mini-Dengue (less than the likely- Dengue I had in Hanoi) but is probably just a shitty flu. Breakbone fever, in the parlance of the settler folk of the early midwest. Apt. A day at home to be horizontal, achy, fevered and sleepy– and a day when I could actually be passively productive, at least until I run out of steam power.
Hence, this stunted post. Sorry.
Guys, dolls, here's my much-tweaked recipe for chocolate zucchini loaf (or muffins, if you wish).
They bake well in a toaster oven and can be assembled with just a bowl and a spatula in a tiny kitchen with no counter tops. I balance my mixing bowl on one of the (unlit, obviously) stove top burners. None of those stupid Food Gawker blog posts that brag about how their recipe only has four ingredients, one of which is cake mix, and needs a stand mixer and a specific brand of (sponsored) coconut oil. Fuck that.
Here is what they look like. I cool them on the grill insert for the microwave, balanced on the cutting board which is balanced on one of the two (unlit) burners on the stovetop. Precarious but efficient.
Ingredients:
1.5 cups grated zucchini (about 2 smallish ones), squeezed dry.
1 cup flour (I use atta flour)
1/2 cup unsweetened cocoa powder
3/4 teaspoon baking soda
1/4 teaspoon baking powder
1/4 teaspoon salt
A lot of raisins
2 eggs
1/4 cup oil
1/4 cup plain yogurt
1/2 cup sugar (brown is best)
1 teaspoon vanilla
Directions:
Preheat oven to 180C.
Grate and squeeze the water out of the zucchinis
Mix flour, cocoa powder, baking soda, baking powder, salt together.
Whisk the eggs, oil, yogurt, sugar, and vanilla together .
Pour the wet ingredients into the dry ingredients and lightly whisk until combined, fold in the zucchini and raisins.
Bake for 45-55 minutes, depending on your oven (ours needs the full 55)
You can also get 10-12 muffins out of it- bake for about 25-30 minutes.