I'm a bad food blogger.
While I've been blathering away over yonder about mops and Chinese demolition sites, I've been neglecting to talk with y'all about food. Because I have been cooking, believe it or not. And baking. And blowing up the kitchen. Daily!
I just didn't have the time or energy to take the pictures and blog about it.
Since we got back from Morocco, I've spent nearly every weekend being shipped off to 2nd and 3rd tier cities around the East coast of China for work (in addition to my Monday-Friday job, so yeah, hello exhaustion).
The last thing I felt like doing in my rare free time was uploading photos of mashed bananas.
This recipe is a two-parter: banana bread and banana bread pudding.
The first one was sent to me in an email by my mother back in August, when I was having a supremely bad week (I forget why, but if it necessitated an email containing my childhood favourite banana bread, it must have been fairly rough). It's from our Harrowsmith cookbook, which is well thumbed and streaked with batter.  They have really good oatmeal cookies too, for the record.
 The second was to use up the aforementioned banana bread that I couldn't actually finish (Doug doesn't like banana bread) and it was starting to go stale. I decided to attempt to use semi stale banana bread in a bog-standard bread pudding recipe. It worked. Yay!
The bananas used in the recipe were nicked from my hotel room in Nanjing, where I had been shipped off to for two weekends in a row. There are only so many complimentary bananas that a gal can eat, especially when she's not actually a fan of fruit. If they left me a plate full of cucumbers and peppers, I might be more appreciative.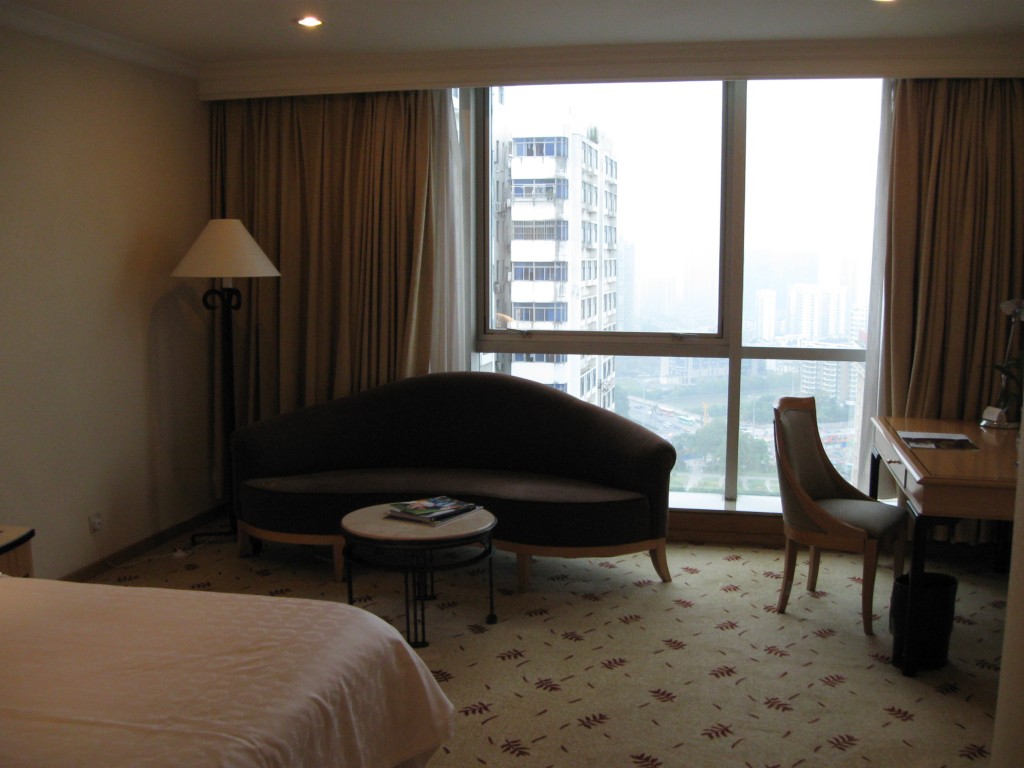 This is what happens when you give me a huge supply of free fruit: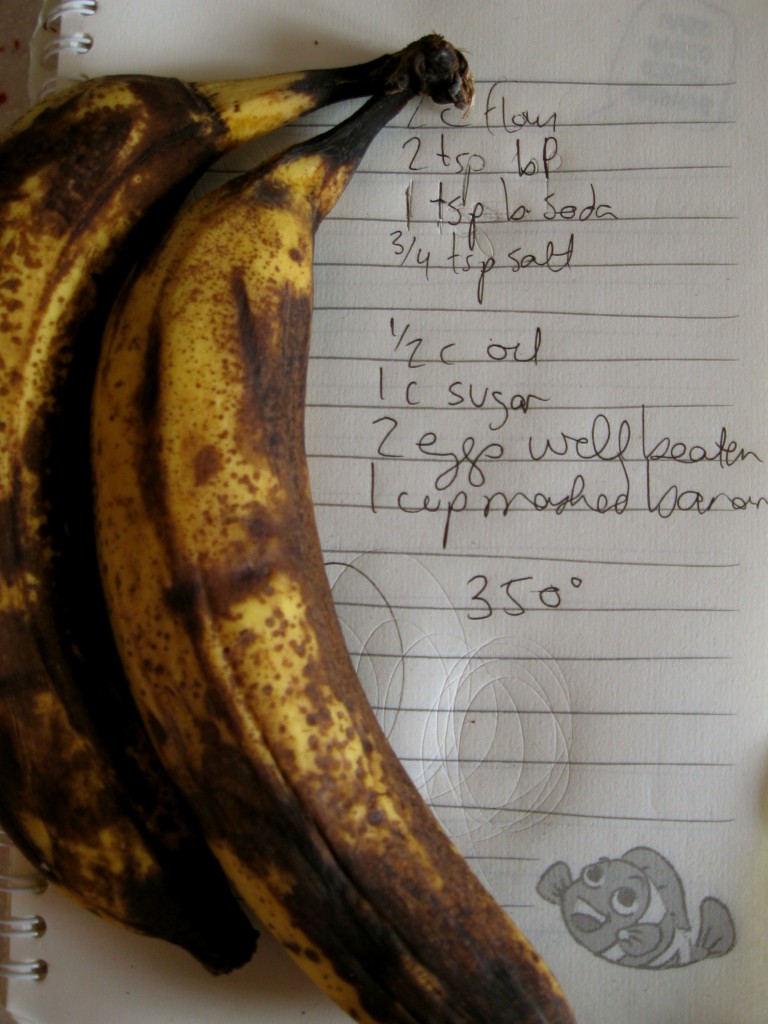 Like I said, I'm not big on casually eating fruit. Apples tend soften and turn mealy in my presence and bananas go black and shrivel up.
Which is why all my hotel fruit tends to eventually end up in crumbles and cakes and loaves. Because then it isn't really fruit anymore. It's cake. And bread. And crumble.
The recipes are both very China friendly, providing you have a toaster oven that can go up to 180 degrees C.
I bought the floppy red loaf pan in Canada because I was tired of using the disposable ones I found here. The ones I insisted on washing and re-using endlessly because, you know, I grew up during the Depression. I also wash and fold my used aluminum foil and Ziploc baggies, and  hoard twist-ties from bread bags. If you look in our closet, you'll find three years worth of old newspapers, because you never know when they'll come in handy.
Just kidding.
Maybe.
Anyway, this is the recipe my mother sent me, along with the modifications we have made to it over the past few decades. I didn't use walnuts. I used regular Chinese sunflower oil. I used that weird Chinese brown sugar that is reportedly good for, um, women.
Mine baked for just over an hour but could have gone a little less- it was starting to get a bit dry. It really depends on oven temperatures. Apparently mine runs a little hot.
For the record, 2 hotel bananas, nicely blackened (see Velvet Underground cover above) equalled 1 cup of mashed banana.
Yummy Harrowsmith Banana Bread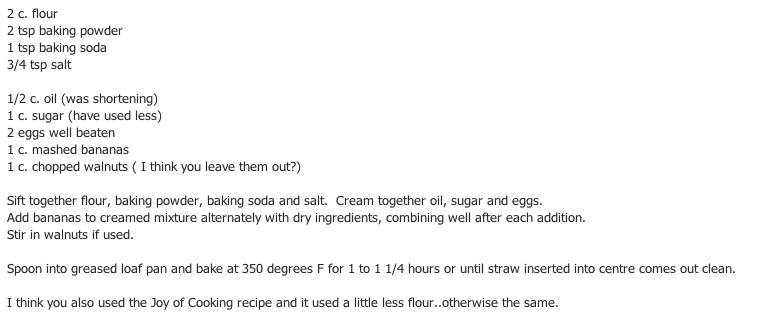 The Assembly.
Get your stuff assembled. Dry stuff first.
Flour, baking powder, baking soda, salt. And spice if you have any- nutmeg, allspice, cinnamon have all been tried at one time or another.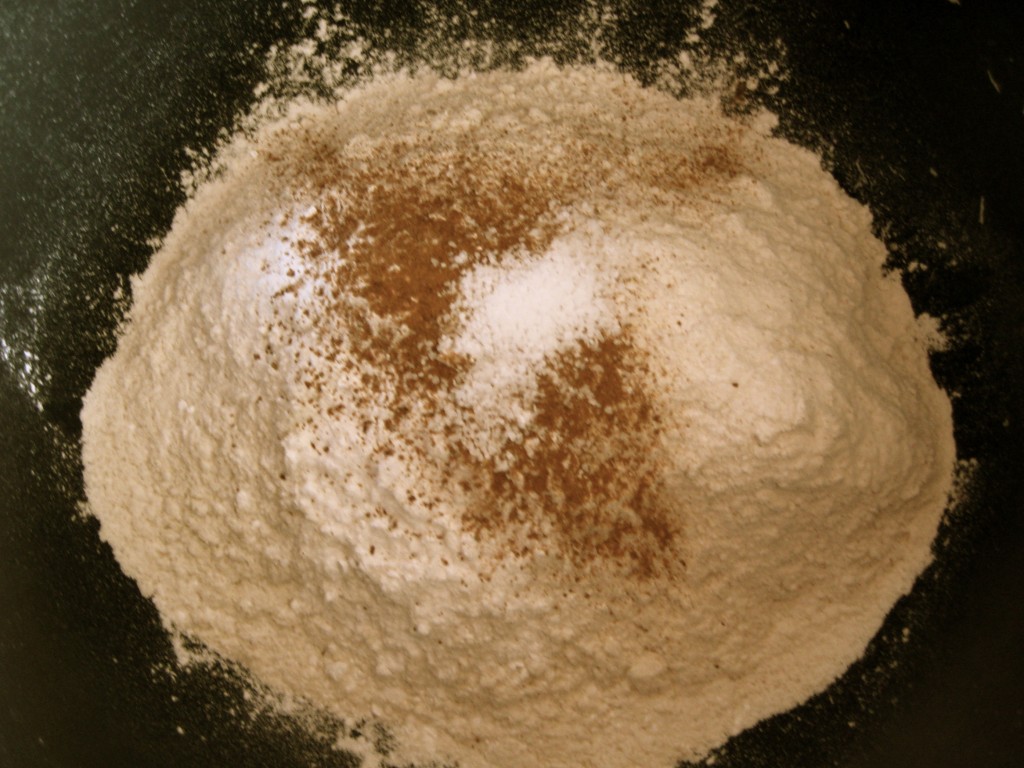 Stir it all together, de-lump as needed.
Get the wet stuff ready: sugar, eggs, oil, bananas.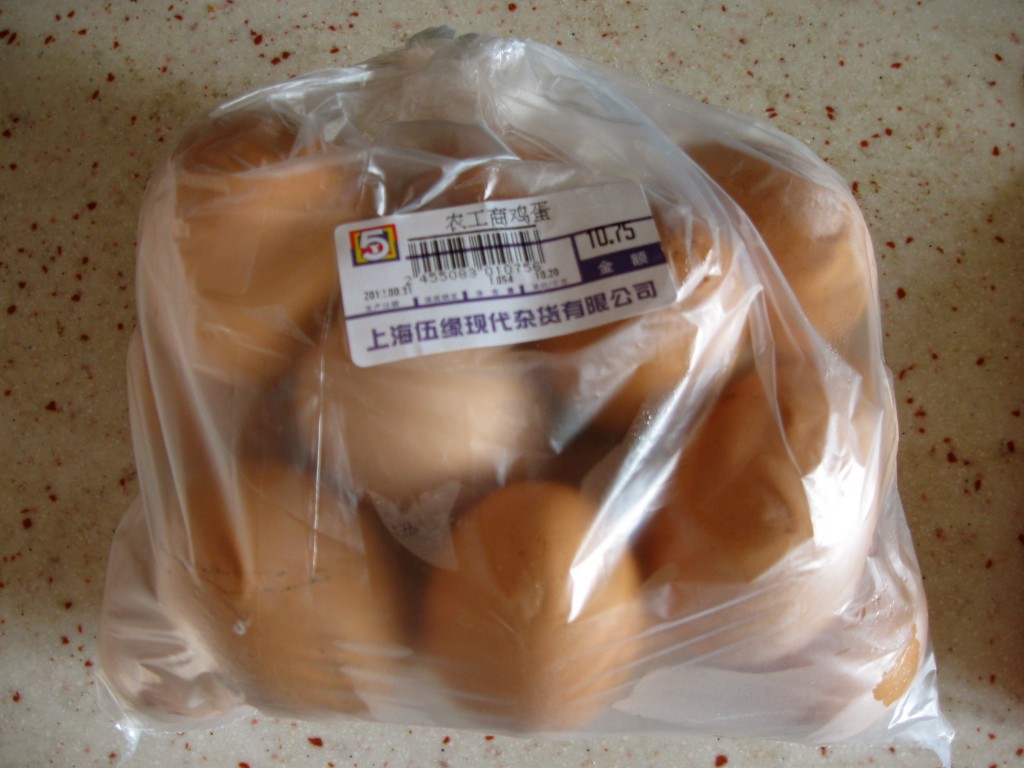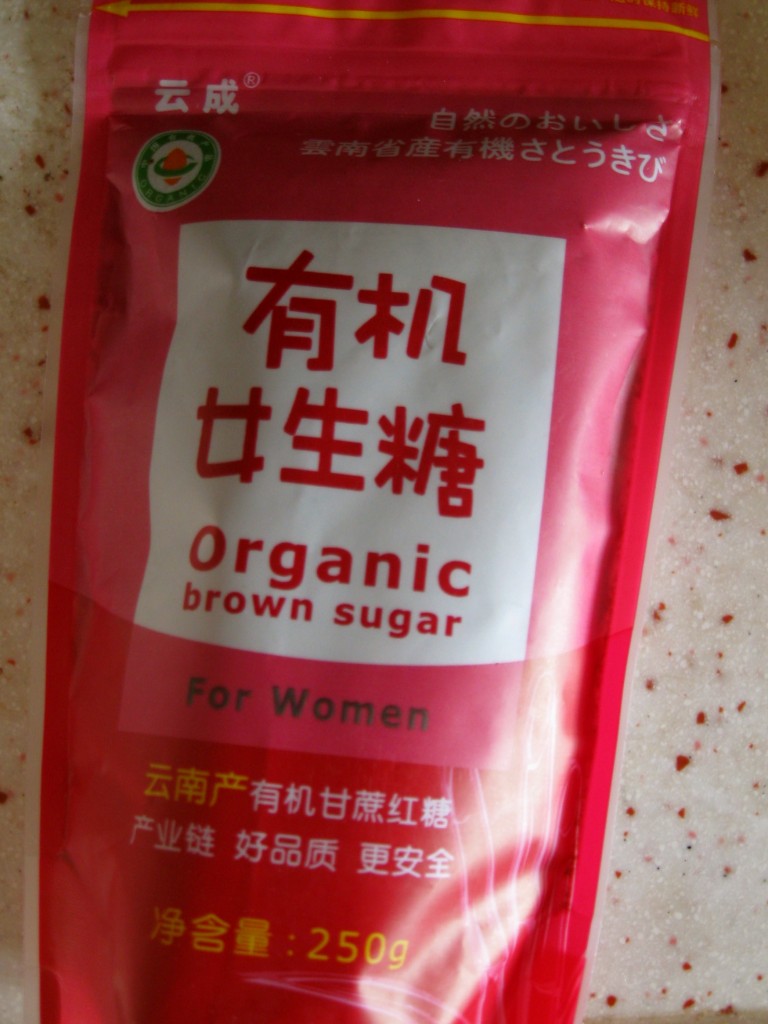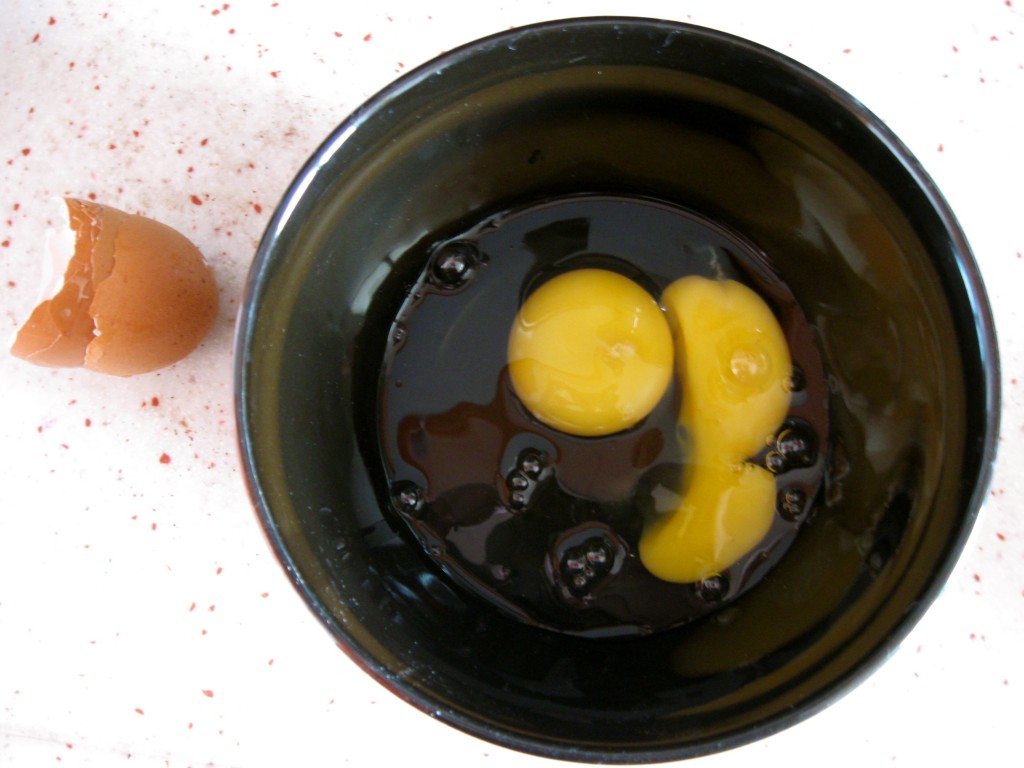 Beat the eggs with your fork. Whup whup whup.
Add the oil (or melty butter) to the whupped eggs. Beat more. No need to make meringue, mind you. Just incorporate. Like an oil and ova mind meld.
Add the sugar to the oil and egg mixture. If in Shanghai in summer, don't forget to try to beat the lumps out of the humid sugar.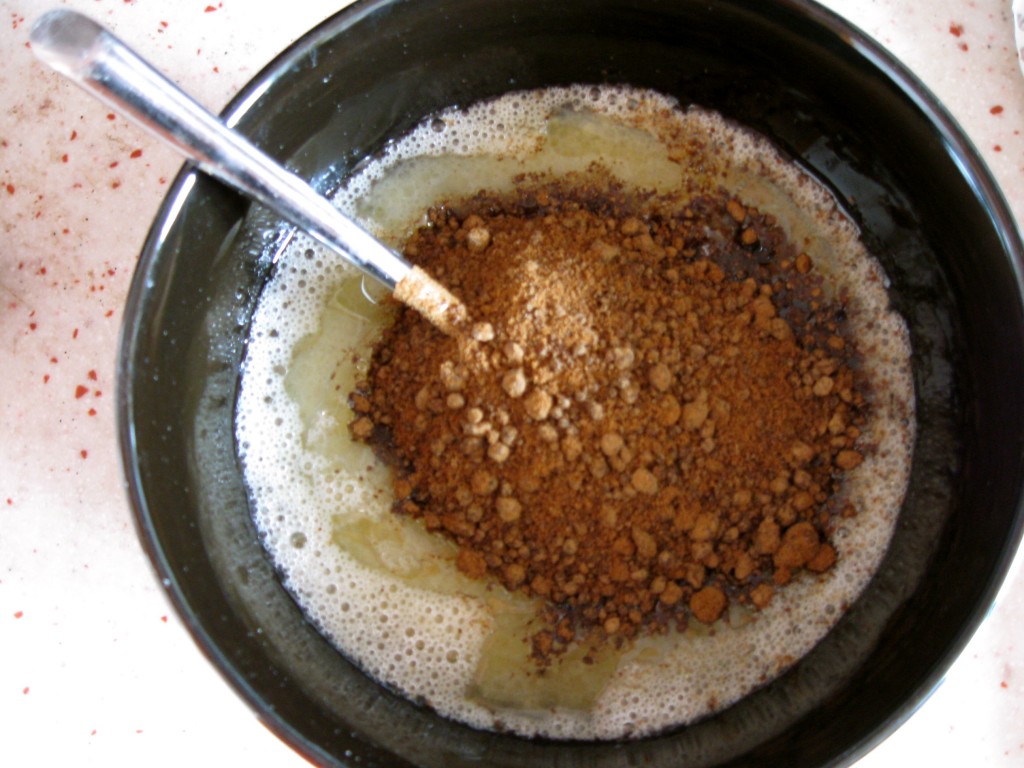 Peel your over ripe, neglected bananas and mash them up in a bowl with your fork. If they're as over ripe as mine were, you could probably do it by the power of suggestion alone.
Add the banana mash to the egg-oil-sugar mix.  Give it a stir.
Add the resulting unphotogenic blend to you dry ingredients.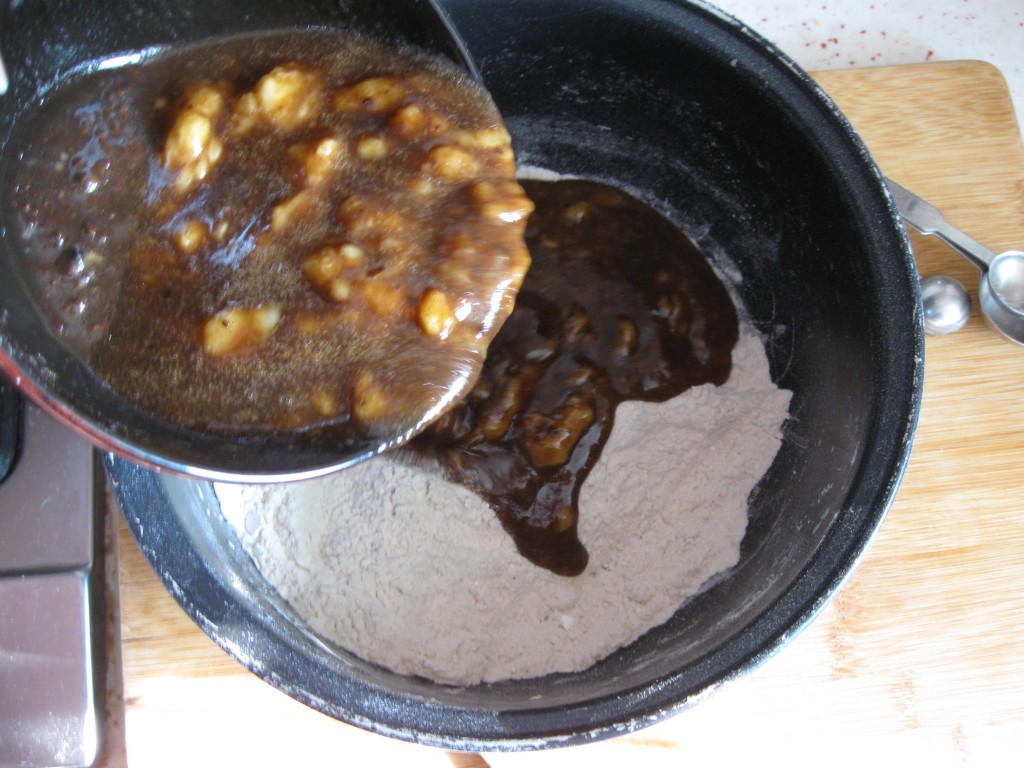 Mix it all together until there are no more hidden pockets of poofy flour.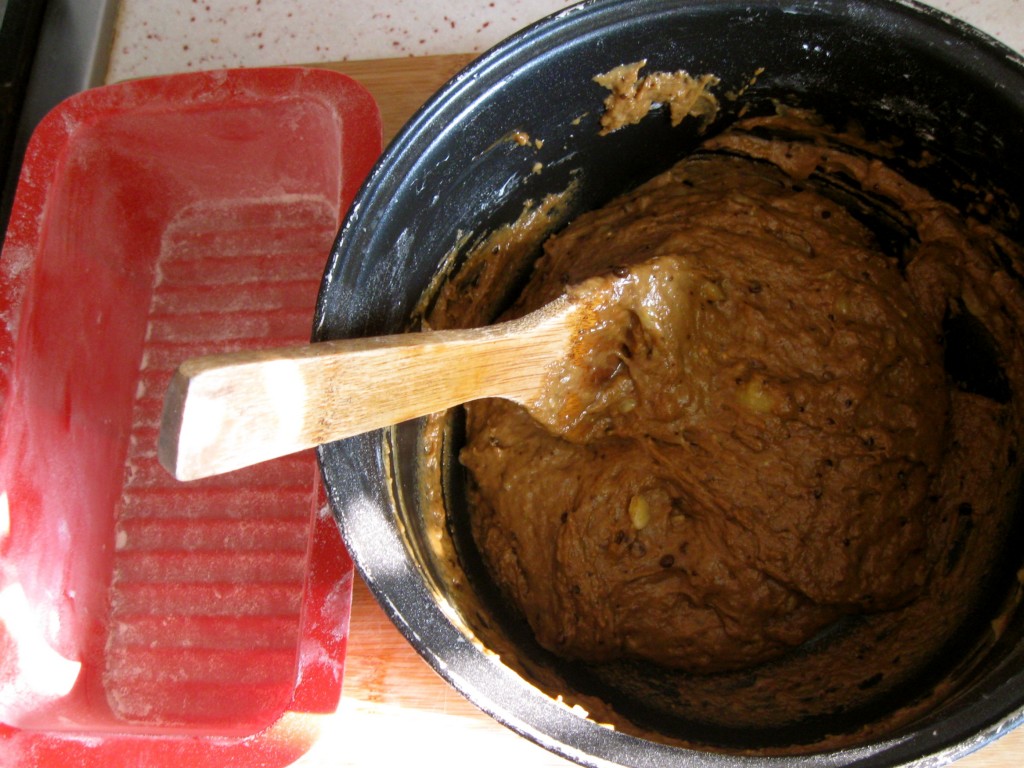 Preheat the oven to as close to 180C as you can.  I lightly dusted my loaf pan with flour but I'm not sure I needed to.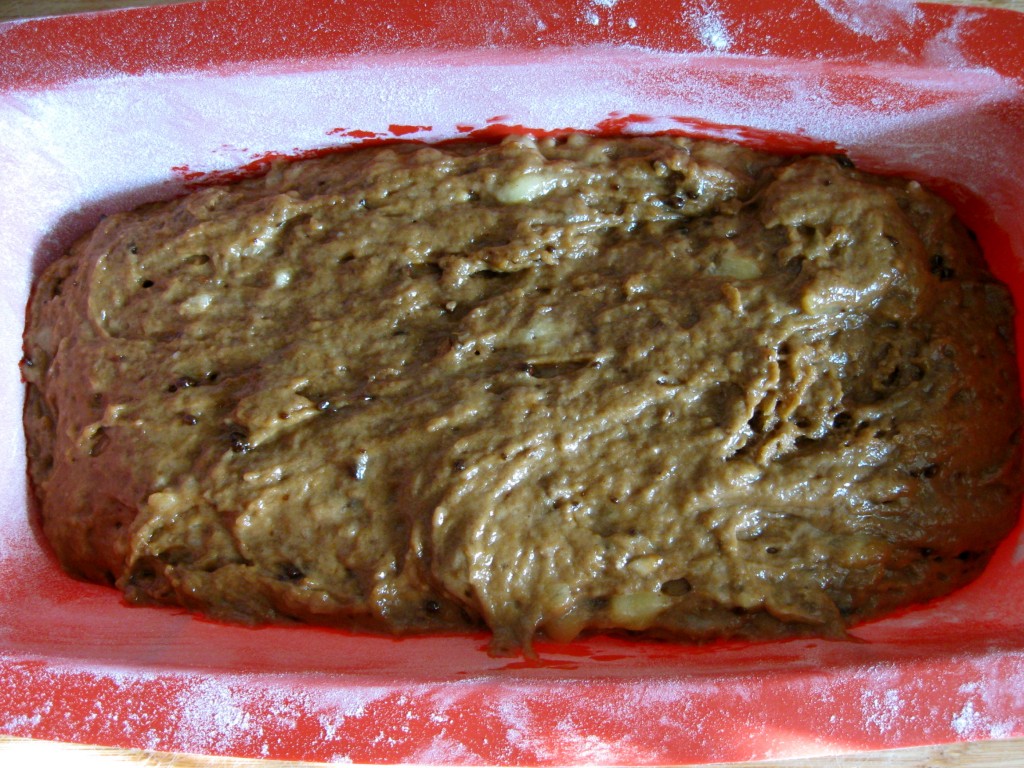 Bake it! Bake it real good!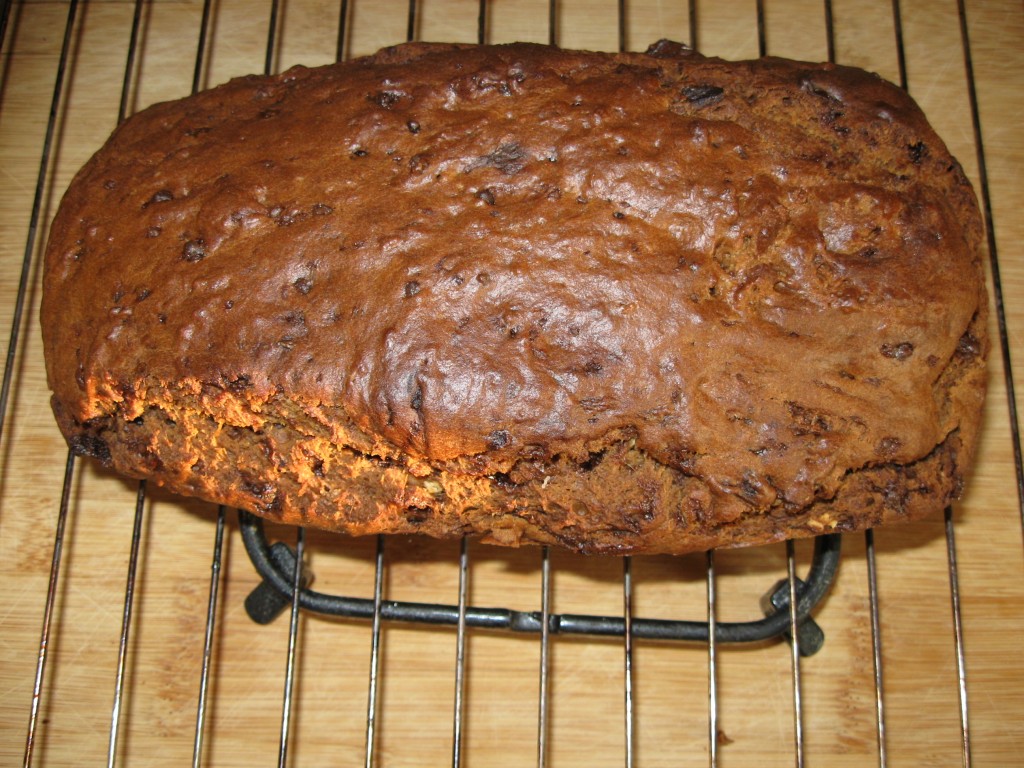 And then proceed to be so busy that you fail to eat more than a few slices before it starts to go stale.
Which leads to the second recipe.
Banana Bread Pudding!
You need: eggs (2), milk (2 cups or one small 500ml carton, which was fine), brown sugar (maybe 1.5-2 cups, approximately, depending on your sugar– Chinese date sugar isn't very sweet), vanilla (or, say, vanilla steeped in gin, 2 tablespoons), butter (about 2 tablespoons, melted).
Basically, you can't go wrong if you just do 2 for everything.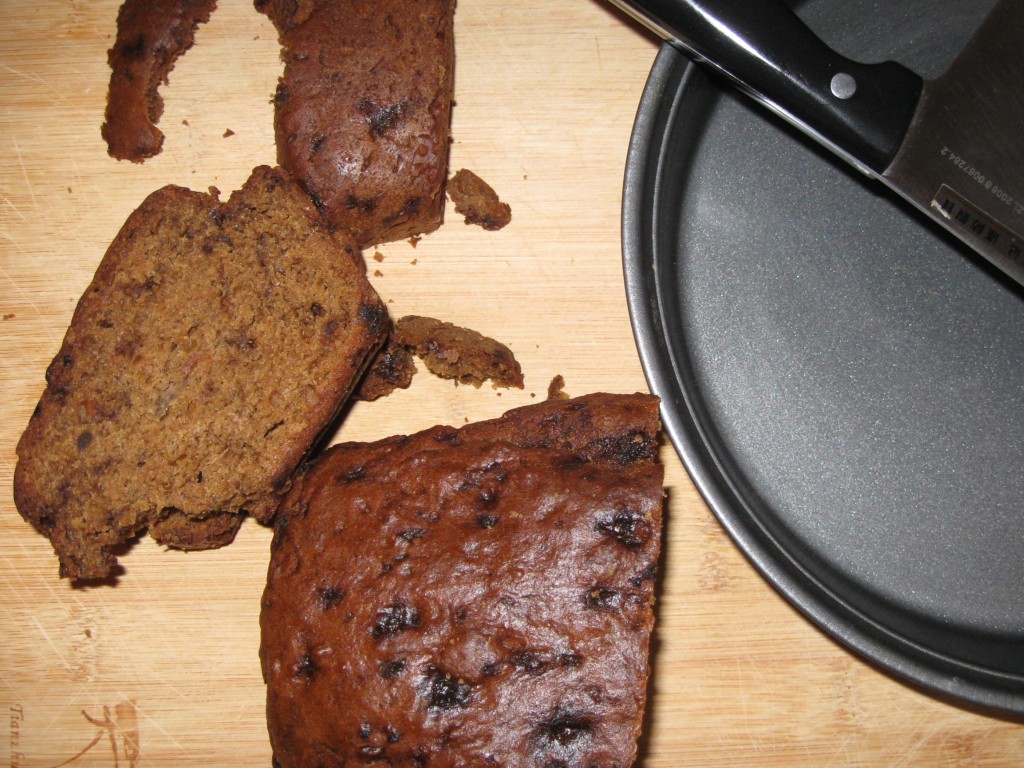 Cram the cubes into a cake pan. Not too tight, mind you, as you'll be adding liquid.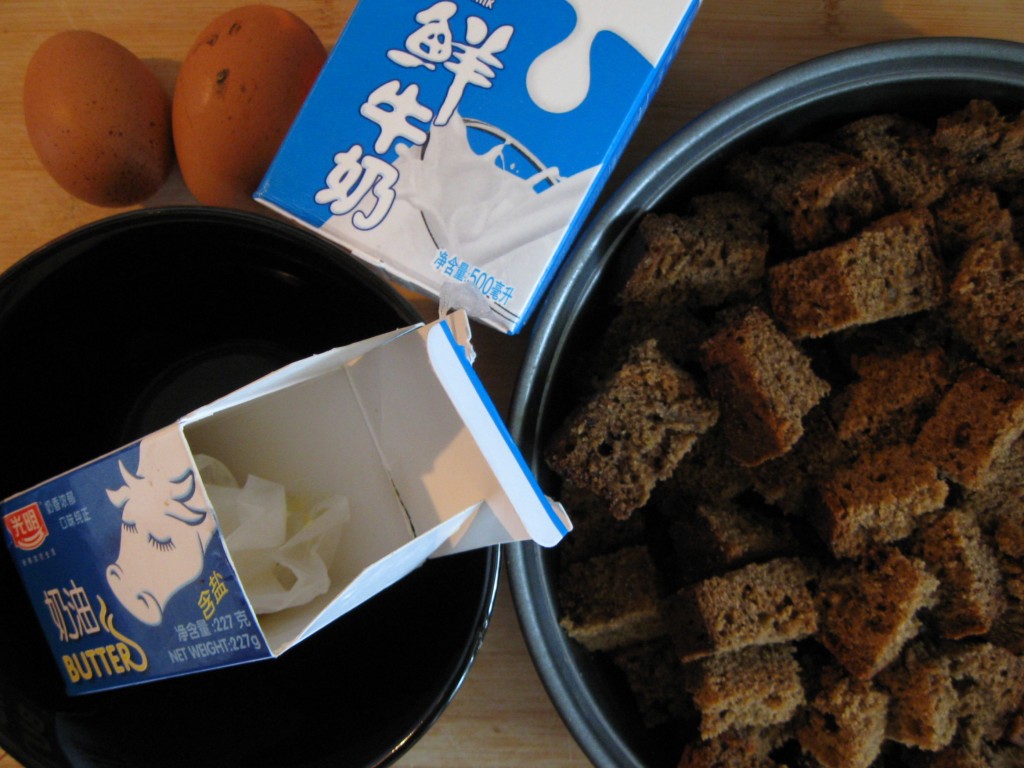 Melt the butter and let it cool down a bit. You don't want it to inadvertently scramble the eggs.
Beat the eggs until well incorporated. Add the lukewarm melted butter.  Add the gin. I mean, the vanilla. Glug glug glug.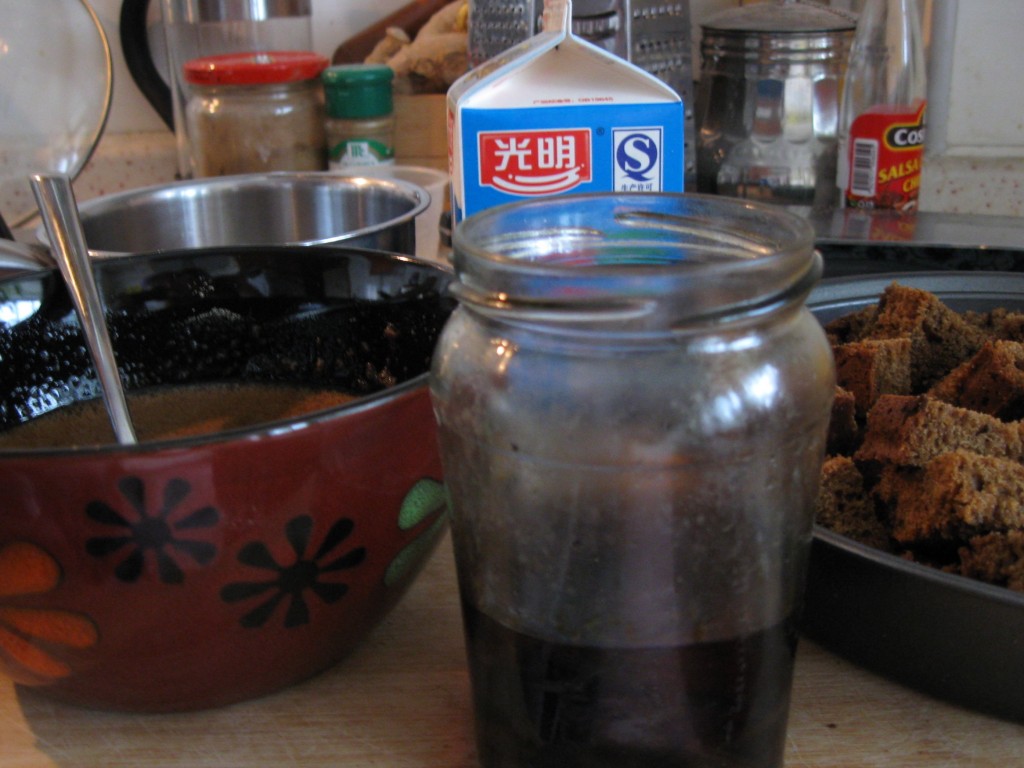 Add the sugar. Beat the lumps out as much as possible.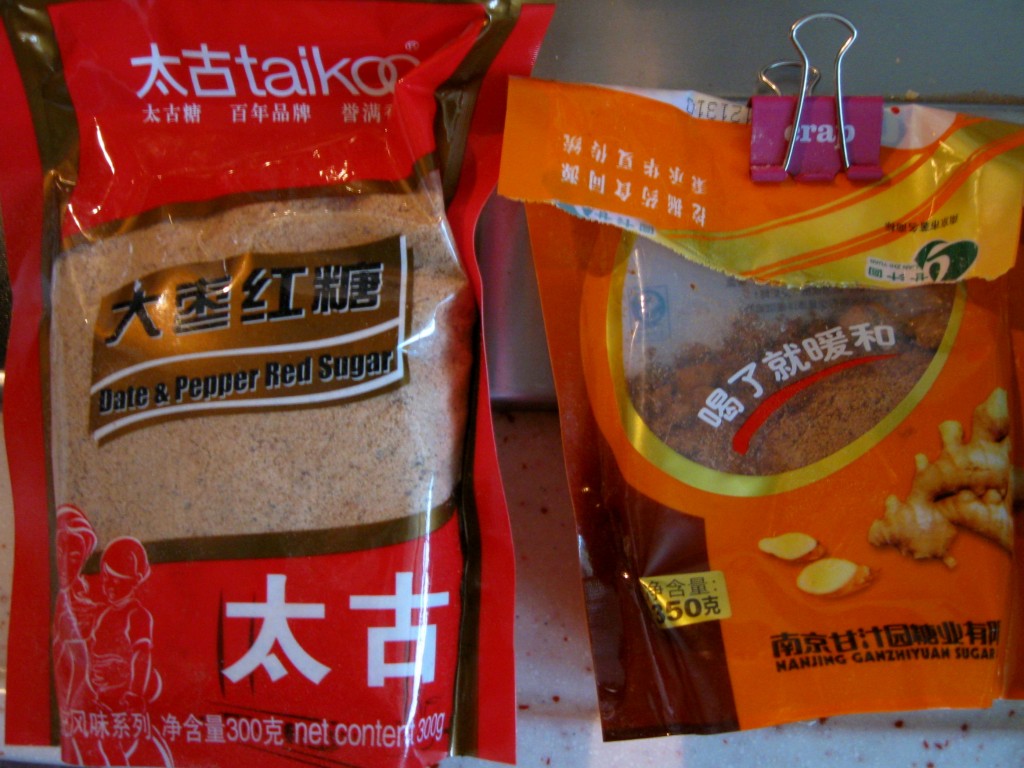 Add the milk and beat again.
I failed to get all the lumps out. Summer is a terrible season for sugar in Shanghai. Lumps the size of golf balls.
Pour the egg-butter-milk-gin-sugar mix over the banana bread cubes. Do not recoil in horror.
Get the oven going at around 180 again. Bake it for about an hour. Maybe just over an hour. Again, it depends on the oven.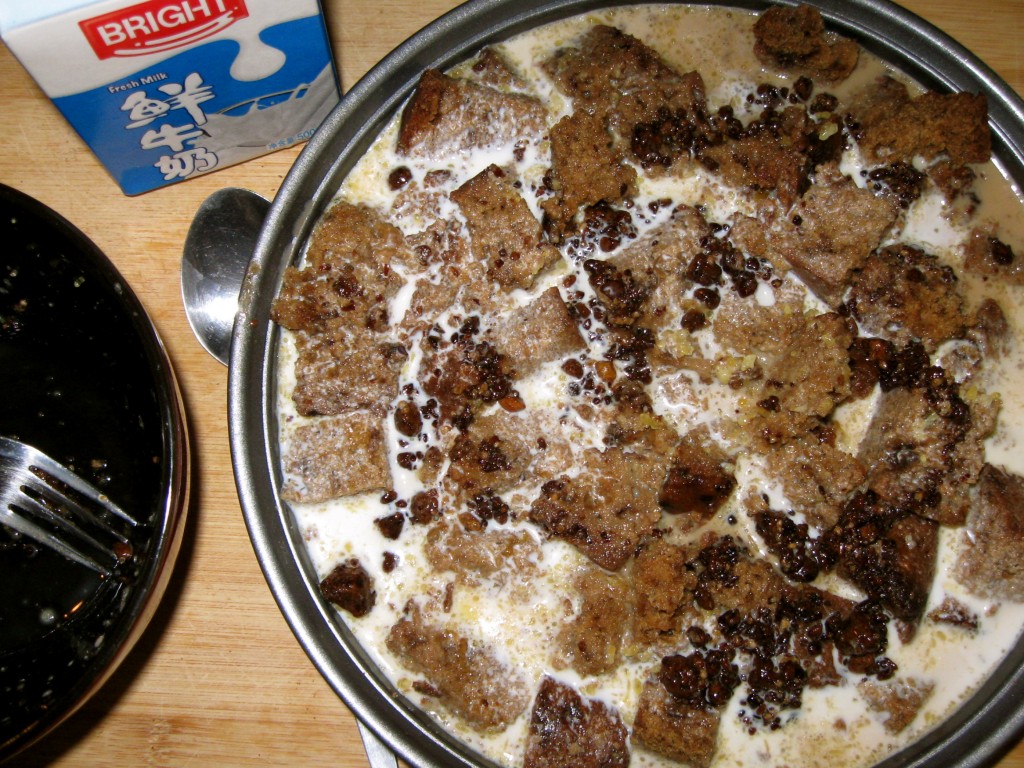 This is what you will get: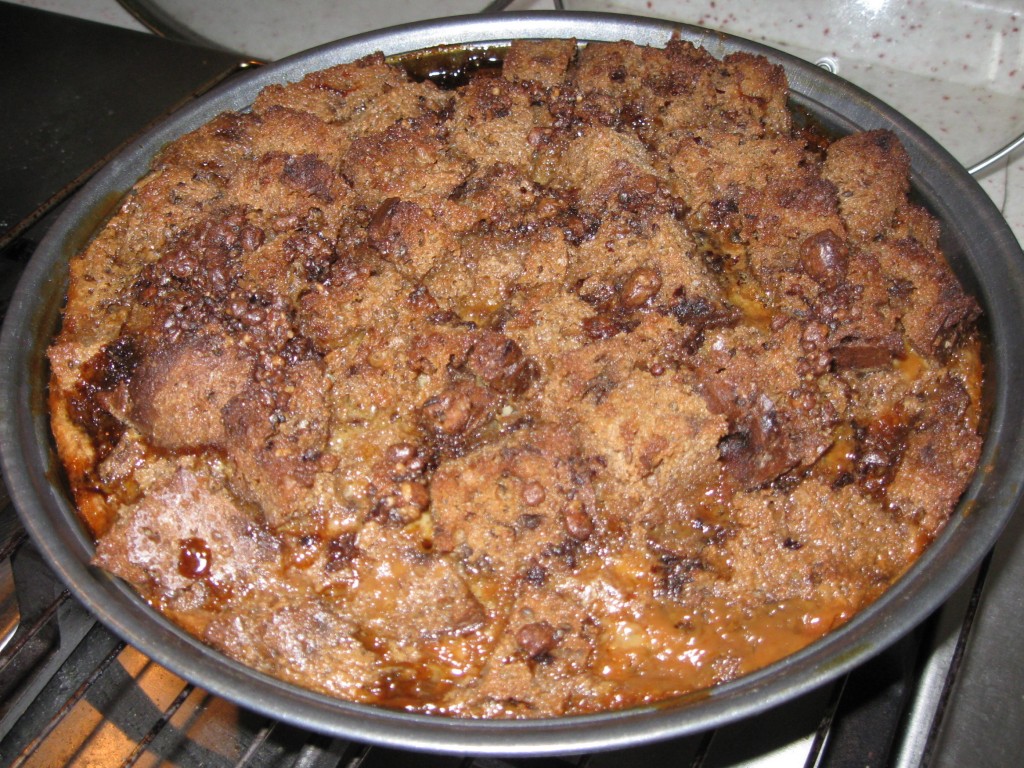 I ended up eating that for breakfast (and dessert) for several days. It was gorgeous both heated up and still cool from the fridge. Brilliant with a cup of tea.