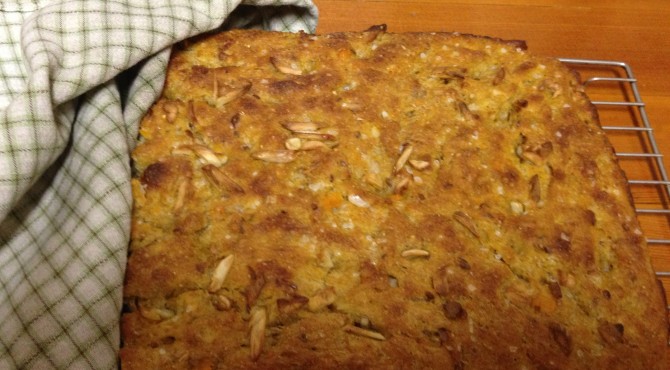 Y'all, I've been quiet here. Eerily quiet. And you're probably thinking, where has she been and why has she been such a lazy broad in that puny Chinese kitchen of hers?
Well.
To begin with, a few things have changed since I last showed my floury face in these parts (see here and here and here for details).
For one, I no longer have my puny Chinese kitchen, the one with the toaster oven and two-burner gas stove and bugger all in the way of counter space.
I'm now working my craft from a larger but also minimally equipped kitchen in the wilds of rural Vancouver Island.
There's an oven and a 4 ring electric stove and a reasonable stretch of counter space to work with. Bags of whole wheat and spelt flour are readily available and affordable; milk is less dodgy; yogurt is plentiful and unsweetened. I can buy ricotta in the shops. I have a few generations of humble, unmatched mixing bowls and a number of baking sheets and tins in various shades of well-used, well-seasoned blackness.
So there's that.
I initially felt awkward with the idea of documenting my nearly daily forays into cooking and baking here as they most certainly were not being carried out in the titular wok.
Can a gal still blog about trying to cook in China if she's actually cooking in Canada?
I had my doubts.
Then I started to think about it seriously.